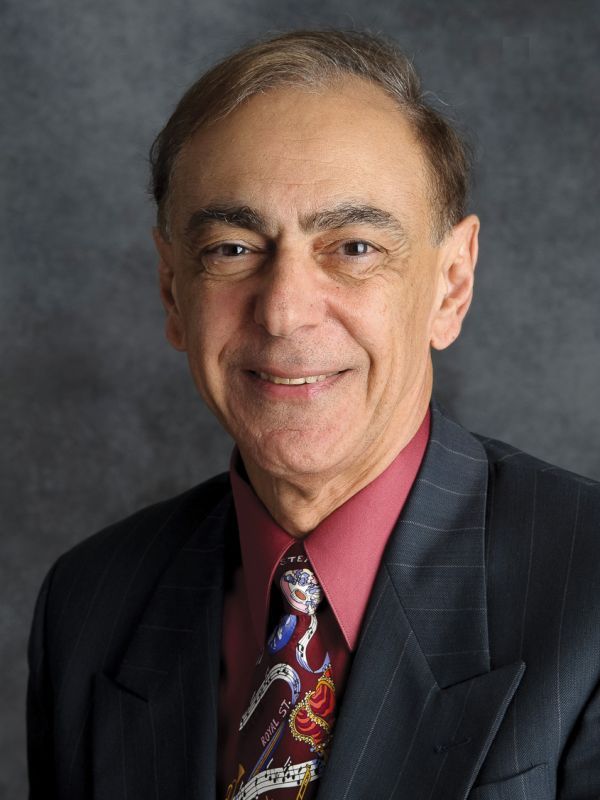 Professor of Law, Legal Practice
Co-Director, Center for Advocacy and Dispute Resolution
Director, Moot Court Program
"My goal with all of my students is to imbue them with a sense of the importance of quality writing and oral advocacy in whatever way they choose to pursue their careers. I want them to appreciate the value of using a systematized process in every writing project they undertake as attorneys and, ultimately, to understand that the process generates the analysis."
Professor Telfeyan has taught in the McGeorge legal writing program since 2000 and has been a Professor of Lawyering Skills since 2009. Over the years, he has developed a reputation for his focus on process and professionalism in the way he approaches the courses he teaches. In his first-year Global Lawyering Skills' course, he introduces his students to systematized approaches to all written assignments, and to the "white-glove inspection" which he created as a means to ensure that every legal document is error-free and reader-friendly.
Professor Telfeyan played a significant role in the development of the McGeorge School of Law's two-year Global Lawyering Skills course that McGeorge introduced to its curriculum in 2009. He is actively involved in the drafting of case files for that course every year, and co-administers the McGeorge Final Four, which is the signature event that culminates the second year of the course every spring.
Since 2003, Professor Telfeyan has been the director of the McGeorge moot court program. Under his direction, that program has become a nationally recognized program with numerous awards in moot court competitions in state-wide, national and international competitions. The program has been ranked as high as eighth in the country, and was ranked tenth for the 2015-2016 academic year. As part of his direction of the program, Professor Telfeyan teaches an Advanced Appellate Advocacy course that enhances the skills of the school's moot court team members.
Professor Telfeyan is widely recognized as a leading voice among legal writing professors. He has written several articles on legal writing, and has presented approaches to the teaching of legal writing at national and regional conferences. He is a co-author and principal editor of the textbook, "Global Lawyering Skills," that is used at McGeorge and at several other law schools, and has compiled a casebook for his Criminal Law Defenses elective. In addition to his "white-glove inspection," which is now used at many law schools, he is the creator of the "Grammar Bee" which has also become a popular teaching tool across the country.
In 2010, Professor Telfeyan was awarded the Podesto Award by the University of the Pacific for his "excellence in the teaching, mentoring and counseling" of students at McGeorge. He is also a prolific writer with a blog that publishes his weekly articles on politics, public policy, and his regular reviews of artistic performances. The blog is entitled "Meals from the Marketplace" (mealsfromthemarketplace.com). He has also written a novel and a memoir.
Before joining the McGeorge faculty, Professor Telfeyan had a multi-faceted career that included extensive litigation in criminal defense, plaintiff's personal injury, business law, and transactional work in business and entertainment law. His work in entertainment law led him to form a management/promotions company that had offices in Sacramento, California, Seoul, Korea and Tokyo, Japan. He also worked for a number of years in the California State Capitol, serving first as a senior policy consultant to the California Assembly (Committee on Housing and Community Development) and later as the chief legislative advocate for a state-wide trade association (the California Apartment Association). He also has worked in politics as a presidential campaign coordinator (campaign of Michael Dukakis).
Professor Telfeyan was a commissioned officer in the U.S. Air Force during the Vietnam War. He has a bachelor's degree from Gettysburg College in Gettysburg, Pennsylvania, with a JD degree from McGeorge School of Law. He is married to Jerilyn Paik, who is an estate planning and probate specialist in Sacramento.
Education
BA, Gettysburg College
JD, McGeorge School of Law
Research Focus
Representative Scholarship and Activities
Outlining from Scratch: How to Make the Process Meaningful, 19 Perspectives 52 (2010).
14th Biennial Conference of the Legal Writing Institute, Marco Island, Florida, June 2010: "Outlining from Scratch: How to Make the Process Meaningful"
The "Grammar Bee"—One Way to Take the Pain Out of Teaching the Mechanics of Writing, 17 Perspectives 25 (2008).