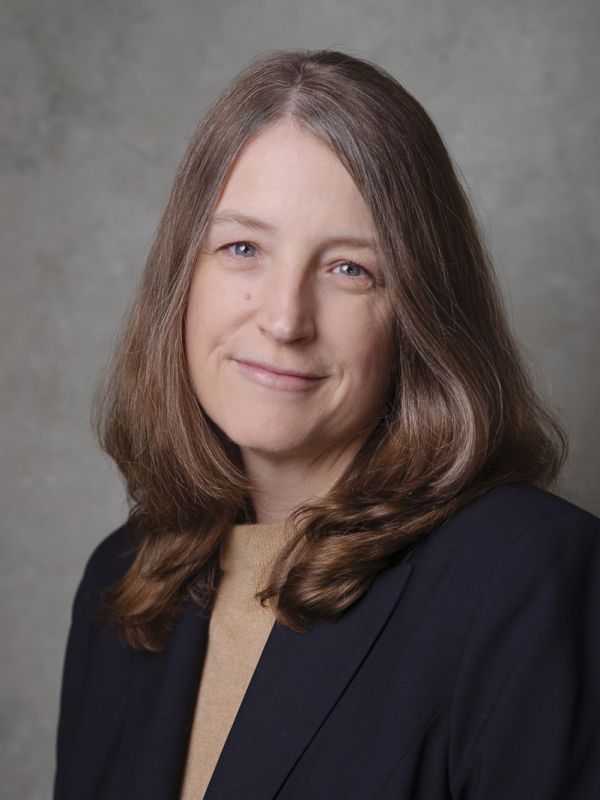 Professor of Law, Legal Practice
Faculty Director for Online Learning
"A successful policy solution must be grounded in more than good intentions or sound-bite rhetoric. My goal is to help McGeorge graduate students develop the skills to understand the legal framework within which policy operates, so that they can develop solutions that are reflective of the complex world in which those solutions must be implemented. My courses in water and government provide insights into the history and social context of legal principles, and offer opportunities to apply those principles to today's real-world problems. Ultimately, my passion is to help students realize their dreams of professional success, personal growth, and public service to their communities."
Expertise
Professor Harder's expertise includes water, environmental, and administrative law.
Biography
Jennifer L. Harder is a professor at University of the Pacific, McGeorge School of Law in Sacramento, where she teaches courses in water, environmental, and administrative law. She also serves as Co-Director of McGeorge's Water & Environmental Law Concentration and as McGeorge's Faculty Director for Online Learning. Professor Harder is coauthor of the water law textbook, Cases and Materials on Water Law, 10th ed. (West American Casebook Series, 2020). Her research focuses on integration of classic water rights principles into contemporary regulatory systems, water and growth, and issues of water justice. From 1999-2008, Professor Harder was an attorney and partner in the water practice group at Downey Brand LLP, in Sacramento, where she practiced water rights and environmental compliance, and served as general counsel to public agencies. Before joining Downey Brand, she served as a law clerk to Justice Alexander O. Bryner at the Alaska Supreme Court. She is a member of the Research Network at the Public Policy Institute of California's Water Policy Center, a member of the Executive Committee for the Environmental Law Section at the California Lawyers Association, and a graduate of the Water Leaders program at the Water Education Foundation.
Education
University of California, Davis, BA
University of California, Davis School of Law, JD
Research Focus
Representative Scholarship and Activities
Representative Scholarship
Co-Author, "A Path Forward for California's Freshwater Ecosystems," Public Policy Institute of California (December 2019)
"Harmonic Convergence or Cognitive Dissonance? California's Groundwater Law & The Public Trust Doctrine," 65 Rocky Mt. Min. L. Inst. 24-1 (2019)
"Symposium: The Human Right To Water: Turning Principles Into Action, Introduction" 50 McGeorge Law Review 1-11 (November 2017)
"Unlimited Rights in a Water Scarce World? Quantification of Dormant Rights to Groundwater," Texas Tech Law Review (Summer 2016)
Demand Offsets: Water Neutral Programs in California, McGeorge Law Review, McGeorge School of Law, Spring 2015 
Weber, Harder, and Bearden, Cases & Materials on Water Law (9th Edition), West Publishing, American Casebook Series, Feb. 2014, Co-Author
The Robie Decision and The Future of California Water Law, California Water Law and Policy Reporter, May 2006, Co-Author
The Writing on the Wall: The Applicability of Proposition 218 to Charges for Water Service after Richmond v. Shasta Community Services District, California Water Law and Policy Reporter, March 2004
Published Opinions
Turlock lrrigation District v. Zanker (2006) 140 Cal.App.4th 1047
Nacimiento Regional Water Management Committee v. Monterey County Water Resources Agency (2004) 122 Cal.App.4th 961
Activities
Research Network, Public Policy Institute of California, Water Policy Center (2020 to present)
Technical Advisory Group, Addressing Institutional Vulnerabilities in California's Drought Water Allocation: Part 1: Water Rights Administration and Oversight During Major Statewide Droughts, 1976–2016 & Part 2: Improving Water Rights Administration and Oversight for Future Droughts A Report for: California's Fourth Climate Change Assessment (Nell Green Nylen et al., Wheeler Water Center, UC Berkeley (August 2018)