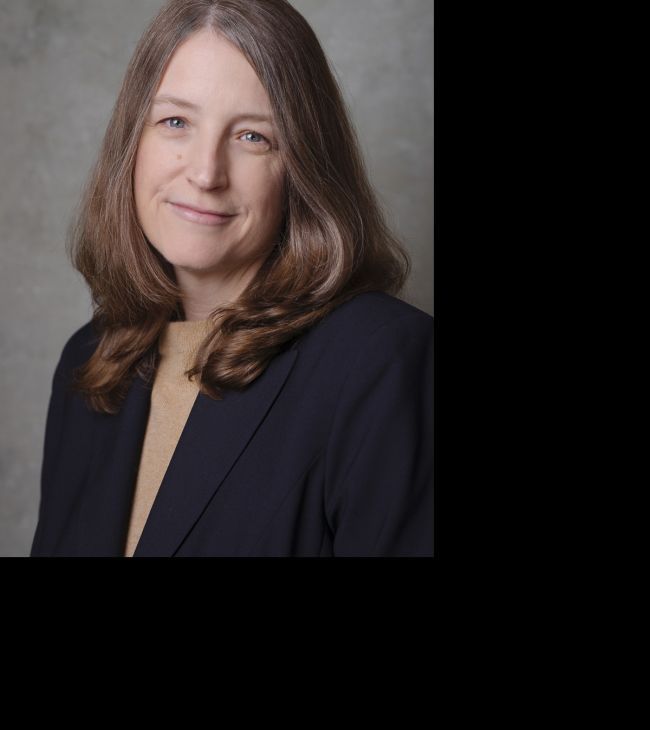 Professor of Law, Legal Practice
Faculty Director for Online Learning
"The water came in a thirty-year cycle. There would be five or six wet and wonderful years when there might be nineteen to twenty-five inches of rain, and the land would shout with grass. … And then the dry years would come, and … the farmers and the ranchers would be filled with disgust … And it never failed that during the dry years the people forgot about the rich years, and during the wet years they lost all memory of the dry years. It was always that way." — John Steinbeck, East of Eden
Professor Harder is immersed in everything water. Water law is equal parts law, policy, politics, science, and economics, offering attorneys and policymakers a wide range of career opportunities and professional growth. Water law is public service. Water attorneys are experts in public agency and environmental law who work for cities, counties, special districts, and federal and state agencies. Water attorneys in private firms and non-profits represent, negotiate, and collaborate with public agencies.  
Professor Harder bring to the classroom a decade of practice as an attorney and partner at Downey Brand LLP, where she represented local governments and private entities on water, environmental, and public agency issues. She represented clients at the State Water Resources Control Board and acted as lead counsel in transactions and litigation related to the California Environmental Quality Act, the federal Endangered Species Act, the National Environmental Policy Act, water financing, public trust, and constitutional water issues, among others. Prior to private practice, Jennifer served as a law clerk for the Alaska Supreme Court and for the Office of the Chief Counsel, California Department of Water Resources.
She also draws on this experience to her work in developing online graduate programming as McGeorge's Faculty Director for Online Learning. In 2018 Professor Harder was honored to receive the Hether C. McFarlane Teaching Innovation Award.
Professor Harder is co-author of Cases & Materials on Water Law (10th ed. 2020). Her scholarship explores integration of classic legal principles into contemporary regulatory systems, with a focus on the challenges of local water institutions in meeting equally important objectives of providing a safe and reliable water supply and satisfying human and ecological needs for water. Professor Harder's recent papers explore the public trust doctrine, groundwater, and policies designed to limit the impact of new development. Professor Harder is also an active speaker and member of the water law community, a member of the Executive Committee for the Environmental Law Section of the California Lawyers Association, faculty advisor for the California Water Law Symposium, and a graduate of the Water Education Foundation's Water Leaders program.
Education
University of California, Davis, BA
University of California, Davis School of Law, JD
Research Focus
Representative Scholarship and Activities
Representative Scholarship
Co-Author, "A Path Forward for California's Freshwater Ecosystems," Public Policy Institute of California (December 2019)
"Harmonic Convergence or Cognitive Dissonance? California's Groundwater Law & The Public Trust Doctrine," 65 Rocky Mt. Min. L. Inst. 24-1 (2019)
"Symposium: The Human Right To Water: Turning Principles Into Action, Introduction" 50 McGeorge Law Review 1-11 (November 2017)
"Unlimited Rights in a Water Scarce World? Quantification of Dormant Rights to Groundwater," Texas Tech Law Review (Summer 2016)
Demand Offsets: Water Neutral Programs in California, McGeorge Law Review, McGeorge School of Law, Spring 2015 
Weber, Harder, and Bearden, Cases & Materials on Water Law (9th Edition), West Publishing, American Casebook Series, Feb. 2014, Co-Author
The Robie Decision and The Future of California Water Law, California Water Law and Policy Reporter, May 2006, Co-Author
The Writing on the Wall: The Applicability of Proposition 218 to Charges for Water Service after Richmond v. Shasta Community Services District, California Water Law and Policy Reporter, March 2004
Published Opinions
Turlock lrrigation District v. Zanker (2006) 140 Cal.App.4th 1047
Nacimiento Regional Water Management Committee v. Monterey County Water Resources Agency (2004) 122 Cal.App.4th 961
Activities
Research Network, Public Policy Institute of California, Water Policy Center (2020 to present)
Technical Advisory Group, Addressing Institutional Vulnerabilities in California's Drought Water Allocation: Part 1: Water Rights Administration and Oversight During Major Statewide Droughts, 1976–2016 & Part 2: Improving Water Rights Administration and Oversight for Future Droughts A Report for: California's Fourth Climate Change Assessment (Nell Green Nylen et al., Wheeler Water Center, UC Berkeley (August 2018)