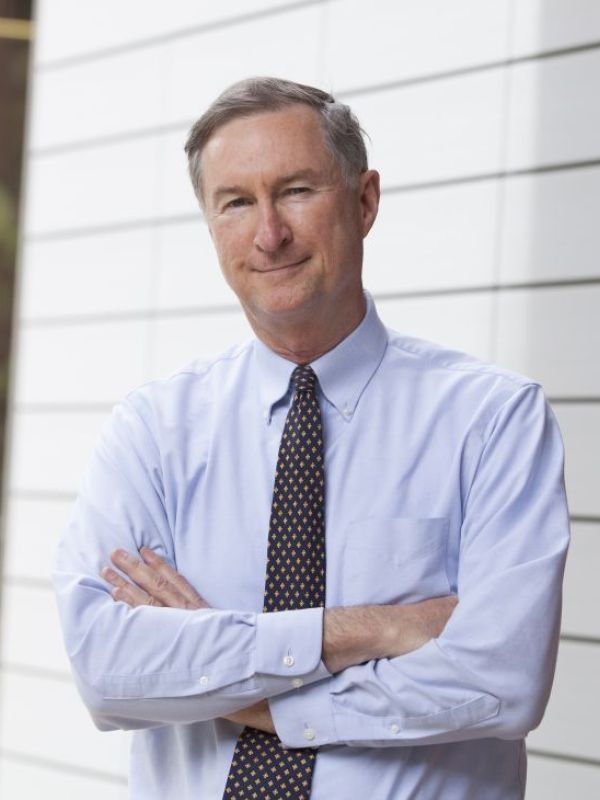 "Look around you. Almost everything you see is owned by someone. Life as we know it would be impossible without property."
Professor John Sprankling is an internationally-recognized expert on property law and the author of six books on this subject. His casebook Property: A Contemporary Approach, written with Ray Coletta, was the first property textbook published in both hard copy and electronic formats, and has been adopted at more than 100 law schools. His treatise Understanding Property Law is used by law students across the United States; it has also been translated into Chinese and published by Peking University Press. His articles have appeared in many journals, including the Columbia Journal of Transnational Law, the Cornell Law Review, the Stanford Journal of International Law, the UCLA Law Review, and the University of Chicago Law Review,
Professor Sprankling is a pioneer in the emerging field of international property law. His book The International Law of Property, published by Oxford University Press, analyzes how international law increasingly creates, regulates, and otherwise affects the property rights of individuals, business entities, and other non-state actors. As part of this work, he advocates for the recognition of a global right to property ― a right that arises under international law rather than the law of a particular nation.
Another strand in Professor Sprankling's scholarship is the relationship between property law and the environment. His writings explore how wilderness conditions shaped early American property law; how property rights might exist in global commons regions such as Antarctica, the high seas, and outer space; and how climate change will transform property law in the future.
At McGeorge, Professor Sprankling has served as Interim Dean and as Associate Dean for Academic Affairs. He received the Eberhardt Teacher-Scholar Award from the University of the Pacific, and has been selected as Teacher of the Year by McGeorge students. He has taught in summer law programs in Austria, China, and Russia.  
Professor Sprankling has served as the Chair of the Property Law Section of the Association of American Law Schools. He has also been a consultant for two major law publishers, LexisNexis and West.
Before joining the McGeorge faculty, Professor Sprankling was a partner with Miller, Starr & Regalia, the leading California law firm specializing in property law. He represented a wide range of clients in property and environmental law matters, including American Savings and Loan Association, Bank of America, Clos Pegase Winery, First American Title Insurance Company, Great Western Bank, Kaiser-Aetna, McKesson Corporation, and Safeco Title Insurance Company.  He also served a term as the firm's managing partner. During this period, he taught at the University of California, Hastings College of Law and Stanford Law School.
Professor Sprankling received his BA degree from the University of California, Santa Barbara, his JD degree from the University of California, Berkeley, and his JSM degree from Stanford University.
Education
BA, University of California, Santa Barbara
JD, University of California, Berkeley
JSM, Stanford University
Research Focus
Representative Scholarship and Activities
Leading Books
Global Issues In Property Law (West 2006) (with Coletta and Mirow) (casebook)
Property: A Contemporary Approach (West, 1st ed. 2009, through 4th ed. 2018) (casebook) (with Coletta)
The International Law Of Property (Oxford 2014) (treatise)
Understanding Property Law (Carolina, 1st ed. 2000, through 4th ed. 2017) (treatise)
Selected Works on the Property/Environmental Law Interface
An Environmental Critique of Adverse Possession, 79 Cornell L. Rev. 816 (1994)
The Antiwilderness Bias in American Property Law, 63 U. Chi. L. Rev. 519 (1996)
Property Law for the Anthropocene Era, 59 Ariz. L. Rev. 737 (2017)
Selected Works on International Property Law
The Emergence of International Property Law, 90 N.C. L. Rev. 461 (2012)
The Global Right to Property, 52 Colum. J. Transnat'l L. 464 (2014)
Selected Works on the Outer Boundaries of Property Law
Owning Marijuana, 14 Duke J. Const. L. & Pub. Pol'y 1 (2019)
Owning the Center of the Earth, 55 UCLA L. Rev. 979 (2008)