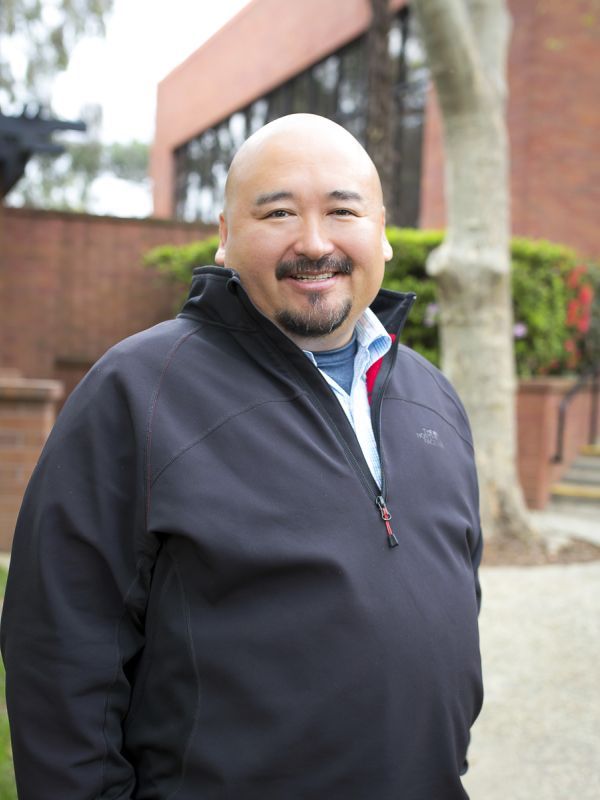 Professor of Law
Director, Intellectual Property Certificate of Concentration
Professor Michael Mireles has taught more than 10 different courses and currently teaches intellectual property law, Property, Wills & Trusts and Cybersecurity Law. He has published papers in numerous journals including, Cardozo Law Review, University of Maine Law Review, University of Missouri-Kansas City Law Review, Southern Methodist University Law Review, University of Denver Law Review, University of Michigan Journal of Law Reform, University of Utah Law Review, Lewis and Clark Law Review, Indiana Law Review, Texas Intellectual Property Law Journal and University of Minnesota Journal of Law, Science and Technology. He has also coauthored a Cybersecurity Law casebook and hornbooks.
Professor Mireles taught Cross Border Trade in Intellectual Property in the George Washington University Law School summer program, part of the Munich Intellectual Property Law Center, at the Max Planck Institute for Intellectual Property Law, Competition Law and Tax Law in Munich, Germany. He has also taught at the University of Denver, Sturm College of Law; China University of Political Science and Law in Beijing; Shanghai University of Finance and Economics; Zhejiang Gongshang University in Hangzhou; and University of Salzburg. He has recently given academic presentations at Copenhagen Business School; Max Planck Institute for Innovation and Competition; Shanghai Jiao Tong University Koguan School of Law; Stanford Law School; VIT University Law School in Chennai, India; Wake Forest Law School; University of Kentucky Law School; the East China University of Political Science and Law in Shanghai; the American Association of Law Schools Annual Meeting; and Texas A&M Law School and the Confederation of Indian Industry. He recently co-organized an international conference at McGeorge on pharmaceuticals:https://scholarlycommons.pacific.edu/crp/. He has also co-organized conferences in India and Denver.
Professor Mireles has been a guest blogger on the IP Kat blog and regularly blogs on the IP Finance blog, which was recently ranked in the top 60 intellectual property blogs worldwide. He coaches the Saul Lefkowitz Trademark Law Moot Court team, which has won a National Championship and many awards in the West region. He is advisor to the Intellectual Property Student Association, and co-advisor to the Asian Pacific American Law Students Association and the Latinx Law Student Association. Professor Mireles has served as a reviewer for universities, journals and academic presses, including Routledge and Oxford University Press.
Professor Mireles was an associate attorney at Downey Brand, practicing intellectual property and commercial law, and was a law clerk to Circuit Judge S. Jay Plager of the United States Court of Appeals for the Federal Circuit in Washington, D.C. Professor Mireles received his JD from University of the Pacific, Order of the Coif, and LLM in intellectual property law from George Washington University Law School, with highest honors. He has served on the board of directors of several professional and community organizations, as Co-chair of the Federal Circuit Bar Association Diversity Committee, as President of the Asian Bar Association of Sacramento, and as a mayoral appointment to the City of Sacramento Racial Profiling Commission. He enjoys volunteering with nonprofits with his children, particularly with the refugee resettlement organization World Relief; and teaches intellectual property classes to local high school students.
Education
BS, University of Maryland
JD, McGeorge School of Law, University of the Pacific
LLM (Intellectual Property Law) George Washington University Law School
Research Focus
Representative Scholarship and Activities
University Technology Transfer and Patents
The Promise of Patent-Backed Finance for SMEs and Universities, and Shifting Patent Eligible Subject Matter, 26 Lewis and Clark Law Review 57 (2022) (with M. Dinnetz).
US-litigated Government-funded Patents in Europe and Japan: A First Look in Intellectual Property Law and Access to Medicines: TRIPS Agreement, Health, and Pharmaceuticals (Routledge 2021) (with T. Firpo).
Currents and Crosscurrents in Litigation of University and Nonprofit-related Patents: Is there a Coming Wave of Patent Litigation Involving those Patents? in Research Handbook on Universities and Technology Transfer (Edward Elgar 2020) (with Teo Firpo).
Monitoring Behavior: Universities, Nonprofits, Patents and Litigation, 71 Southern Methodist University Law Review 505 (2018) (with Teo Firpo).
The California Institute of Regenerative Medicine Intellectual Property Policy: Stay the Course (Mostly), 9 J. of Intell. Prop. & Prac. 48 (2014) [peer reviewed Oxford University Press Journal].
Here to Stay: Universities, Technology Transfer and Intellectual Property, 8 J. of Intell. Prop. & Prac. 331 (2013) [peer reviewed Oxford University Press Journal] (review of University IP: A Source of Finance and Impact, Richards (ed) (Harriman House)).
Symposium, The Bayh-Dole Act and Incentives for the Commercialization of Government-Funded Invention in Developing Countries,76 UMKC L. Rev. 525 (2007).
Adoption of the Bayh-Dole Act in Developed Countries: Added Pressure for a Broad Research Exemption in the United States?, 59 Me. L. Rev. 259 (2007).
States as Innovative System Laboratories: California, Patents and Stem Cell Technologies,28 Cardozo L. Rev. 1133 (2006).
Intended and Unintended Consequences of the Bayh-Dole Act, Academic Innovation and the Progress of the Useful Arts, in Intellectual Property and Information Wealth (Peter K. Yu ed., Praeger 2006).
An Examination of Patents, Licensing, Research Tools and the Tragedy of the Anticommons in Biotechnology Innovation, 38 University of Michigan Journal of Law Reform 141 (2004).
Patent Law
Responses to a Major Shift in Patent Exploitation in the United States, in International Intellectual Property Strategies (Larcier 2019) (invited).
Patent Eligible Subject Matter in the United States: An Evolving Landscape, in Intellectual Property Issues in Microbiology (Springer 2019) (invited).
Book Review, The United States Patent Reform Quagmire: A Balanced Proposal, 6 Minn. J.L. Sci. & Tech. 709 (2005) (reviewing Adam B. Jaffe & Josh Lerner, Innovation and Its Discontents: How Our Broken Patent System is Endangering Innovation and Progress, and What To Do About It (2004).
Trademark Law
Trademark Enforcement Issues in the United States: Bullies and Trolls, 19 No. 5 J. Internet Law 26 (2015) (invited).
Trademark Trolls: A Problem in the United States?, 18 Chapman L. Rev. 815 (2015) (intellectual property trolling symposium).
Aesthetic Functionality, 21 Tex. Intell. Prop. L.J. 155 (2013) (lead paper).
The Nuclear Option: Aesthetic Functionality to Curb Overreaching Trademark Claims, 13 Wake Forest J. Bus. & Intell. Prop. L. 281 (2013) (lead paper) (creativity, economics and the law symposium).
Towards Recognizing and Reconciling the Multiplicity of Values and Interests in Trademark Law, 44 Ind. L. Rev. 427 (2011).
Intellectual Property, Cybersecurity and Other Work
Cybersecurity Law: An Evolving Field (2nd Edition) (West Academic 2022) (with J. Hobaugh).
Cybersecurity Law: Hornbook Series (West Academic 2021) (with J. Hobaugh).
Cybersecurity Law: An Evolving Field (West Academic 2020) (with J. Hobaugh).
Introduction: Changing Regulation of Pharmaceuticals: Issues in Pricing, Intellectual Property, Trade and Ethics, 51 U. Pac. L. Rev. 447 (2020) (introduction to pharmaceuticals conference).
The Global Impact and Implementation of Human Rights Norms: Introduction, 25 PAC. MCGEORGE GLOBAL BUS. & DEV. L.J. 5 (2012) (introduction to human rights norms symposium) (with L. Carter, et al.).
Introduction-Creative Capital: Intellectual Property Creation and Venture Capital, 11 WAKE FOREST J. BUS. & INTELL. PROP. L. 360 (2011) (introduction to intellectual property and venture capital symposium).
Global Issues in Intellectual Property Law (with John T. Cross, Amy L. Landers et al., West/Thomson 2010).
Counterfeit Pharmaceuticals: An Introduction, 8 Wake Forest Intell. Prop. L.J. 298 (2008). 
Working Together in a Digital World: An Introduction,84 Denv. U. L. Rev. 1 (2006) (with Viva R. Moffat). 
The Status of Detainees from the Iraq and Afghanistan Conflicts,2005 Utah L. Rev. 619 (2005) (with Srividhya Ragavan).