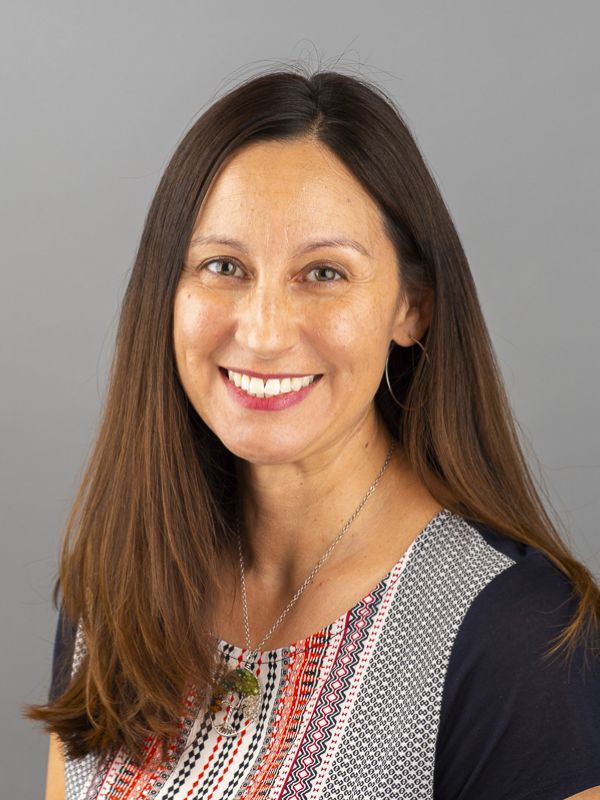 Professor of Law
Director, Water and Environmental Certificate of Concentration
"Environmental laws continue to be works-in-progress, and there is a role for attorneys to not only implement what we have currently, but to shape new means to more effectively conserve and restore thriving natural environments that support all life on Earth."
Professor Rachael Salcido is an insightful scholar of domestic, comparative and international environmental and natural resources law, with particular expertise in ocean and coastal law, and ecosystem restoration. Professor Salcido's articles have appeared in prominent law journals including Tulane Law Review and Ecology Law Quarter, and she regularly gives presentations across the country on current environmental issues with a focus on the continued struggle to identify the harmonious role people play in their environment. Professor Salcido identifies this role as "unique" and "powerful, but not always benign."
Professor Salcido is both the founder and director of the law school's Water and Environmental Law Concentration, where she helps students garner interest in environmental law and connects students with careers in the field. Professor Salcido believes there are myriad opportunities today for students interested in engaging in environmental law — including work on climate change, water and environmental justice.
Professor Salcido's most recent publications include a scholarly article which examines environmental law conflicts with the build-up of renewable energy, Rationing Environmental Law in a Time of Climate Change. She published an article on environmental justice, Reviving the Environmental Justice Agenda, examining President Obama and his administration's efforts to address the unequal burden of environmental impacts on low-income communities and communities of color, and in fall 2015, Professor Salcido led a trans-disciplinary course at the law school, Water and Environmental Law Research Seminar. Her students worked on white papers addressing nitrates in groundwater and the land-use law nexus to water disadvantaged communities.
Professor Salcido is the co-author (with Stephen McCaffrey) of Global Issues in Environmental Law. The textbook examines international and transnational issues of pollution control, remediation, and species protection. Professor Salcido's international work also includes teaching a short course in 2014 and 2016 on the U.S. Legal System with a focus on Environmental Law for lawyers in Guatemala, convened by the Secretariat of the Environment for CAFTA-DR in Guatemala City.
In 2015, at the Kratovil Conference for property practitioners at John Marshall Law School, Professor Salcido presented on Big Talk, Little Action on Renewable Energy, with a focus on Climate Change, Fracking and a Bridge to the Future. And, also in 2015, she spoke at the American Society for International Law on a panel addressing Energy at Sea.
Professor Salcido has participated twice in Study Space, a collaborative LatCrit Project that involves field study of urban growth and development. In 2008, Study Space participants examined Denver, Colorado. Her research culminated in an article examining the restoration of the Rocky Mountain Arsenal National Wildlife Refuge. In 2016, she participated in Study Space Guatemala where she examined the practice of environmental impact assessment in the mining sector. Her research will appear as a chapter in a book on Corporate Social Responsibility in Guatemala.
Professor Salcido is the treasurer for the Rocky Mountain Mineral Law Foundation which is a collaborative educational non-profit organization dedicated to the scholarly and practical study of the law and regulations relating to mining, oil and gas, water, public lands, energy, environmental protection, and other related areas. In 2014-2015, and 2015-2016, she served as a member at large on the Foundation's board of directors, and as the McGeorge trustee in 2016-2017.
In March 2015, Professor Salcido organized the law school's annual Global Center Symposium, "The Promise and Peril of an International Law of Property" which brought together experts from around the world to discuss the impact of an emerging international right to property in a variety of contexts. Professor Salcido herself wrote an article for the symposium on the prospect for species protection in areas beyond national jurisdiction.
Professor Salcido believes environmental law practitioners can comfortably assert that environmental concerns are not an ancillary to development; they are central to the promotion of thriving communities.
Education
BA, JD, University of California, Davis
Research Focus
Representative Scholarship and Activities
International Environmental Law
Rethinking Environmental Impact Assessment in Guatemalan Mining, in From Extraction to Emancipation: Development Reimagined (American Bar Association 2018)
Through the Looking Glass: Using Trade Agreements to Enforce Environmental Law, 32 Nat. Res. & Envt. 36 (2017) (with Karrigan Börk)
Global Issues in Environmental Law (with Stephen C. McCaffrey) (Thompson West 2009)
Climate Change and Renewable Energy
Rationing Environmental Law in a Time of Climate Change, , 46 Loyola U. Chi. L. J. 617 (2015)
Big Talk and Little Action on Renewable Energy, 49 J. Marshall L. Rev. 571 (2015) (invited symposium article)
Siting Offshore Hydrokinetic Energy Projects: A Comparative Look at Wave Energy Regulation in the Pacific Northwest, 5 G.G.U. Envtl. L. J. 108 (2011)
Rough Seas Ahead: Confronting Challenges to get Wave Energy to the Grid, 39 Envtl. L. 1073 (2009)
Ocean Governance and Offshore Development
Offshore Federalism and Ocean Industrialization, 82 Tulane L. Rev. 1355 (2008)
Establishing a Legal Research Agenda for Ocean Energy, 63 Marine Policy 124 (2016) (with Glen Wright, et. al)
Using International Property Law as a Lever to Evolve Toward Integrative Ocean Governance, 47 U. Pacific L. Rev. 253 (2016) (contribution to symposium)
U.S. National Report on the Law Applicable on the Outer Continental Shelf and in the Exclusive Economic Zone, 18th, 58 AM. J. Comp. L. 407 (2010)
Enduring Optimism: Examining the Rig-to-Reef Bargain, 32 Ecology L. Q. 863 (2005)
Ecosystem Restoration and Faux Nature
Ditching Our Innocence: The Clean Water Act in the Age of the Anthropocene, 46 Environmental Law 415 (2016) (invited symposium article, with Karrigan Börk)
The Rocky Mountain Arsenal National Wildlife Refuge: On a Rocky Road to Creating a Community Asset, 47 J. Marshall L. Rev. 1401 (2014) (publication resulting from LatCrit Denver Study Space project)
The Tension Between Transparency and Public Appeasement in the Formulation of Wildfire Management Strategies and the use of Wildfire as a Restoration Tool, 1 Tex. Wesleyan J. Real Prop. L. 69 (2013) (invited symposium article)
The Success and Continued Challenges of the Yolo Bypass Wildlife Area: A Grassroots Restoration, 39 Ecology L. Q. 101 (2012)
Environmental Justice
Reviving the Environmental Justice Agenda, 91 Chi.-Kent. L. Rev. 115 (2016)