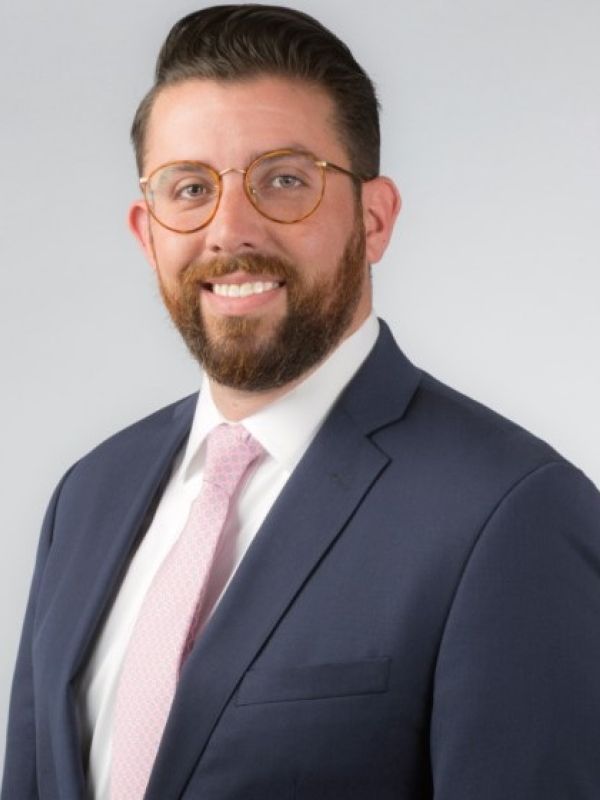 Director, Homeless Advocacy Clinic
Assistant Clinical Professor of Law
Ron Hochbaum joined the faculty at the University of the Pacific McGeorge School of Law in 2021. He directs the Law School's Homeless Advocacy Clinic and teaches Poverty Law.  
Before joining the faculty at McGeorge, Professor Hochbaum was an Assistant Professor of Law at the University of the District of Columbia David A. Clarke School of Law. At UDC, Professor Hochbaum directed its Housing and Consumer Law Clinic in which students represented housed and unhoused District residents in efforts to access and maintain healthy, safe, and affordable housing. He also served as a clinical teaching fellow at both Loyola University Chicago and Cornell University. In Loyola's Health Justice Project, Professor Hochbaum taught lawyering skills to students in the context of a medical-legal partnership with Erie Family Health Center. At Loyola, he also taught Access to Health Care, a seminar exploring the legal, political, social and environmental issues surrounding health equity in the United States. As a Clinical Teaching Fellow in the Farmworker Legal Assistance Clinic at Cornell Law School, Professor Hochbaum developed a unique experiential opportunity for students to conduct legal outreach to farm workers in California's Central Valley. As part of the program, he established a partnership between Cornell Law School and the United Farm Workers. 
In practice, Professor Hochbaum worked first as a Staff Attorney and then a Supervising Attorney at the Homeless Action Center in Berkeley and Oakland, California. At the Homeless Action Center, he represented unhoused and mentally ill clients in claims for public benefits. His representation included holistic and barrier-free services that employed housing first and harm reduction principles. He also worked on special projects addressing the criminalization of homelessness. He helped organize the "No on Measure S" campaign that prevented sitting on the sidewalk from becoming a misdemeanor offense in the City of Berkeley. Moreover, he served as one of the lead counsel in Cody et al. v. City of Albany (3:13-cv-5270), bringing claims alleging the Fourth, Eighth, and Fourteenth Amendment rights of individuals in a homeless encampment were violated by the municipality's targeted enforcement of an anti-camping ordinance. 
Professor Hochbaum earned a Bachelor of Science from Cornell University's School of Industrial and Labor Relations where he received the Clem Miller Scholarship. Upon graduation, he worked as a consultant at the International Labour Organization in Geneva, Switzerland. He earned his Juris Doctor from Villanova University School of Law where he served as the Managing Editor of Outside Articles for the Villanova Sports and Entertainment Law Journal. Villanova awarded him both the Dorothy Day Award and ALI-ABA Scholarship and Leadership Award. After graduating, he clerked for the Honorable Terrence R. Cook of the New Jersey Superior Court. 
Professor Hochbaum's research explores the criminalization of homelessness, situating it at the intersection of scholarship on the criminalization of poverty and critical outsider jurisprudence. His work examines the interplay between the criminalization of poverty and the ever-evolving nature of segregation. In the process, he demonstrates that anti-homeless bias and the intersections of homelessness and race, gender, disability and LGBTQIA+ identity drive our expanding definition of crime and the effort to equate homelessness with danger and criminality. 
Education
BS, Cornell University  
JD, Villanova University