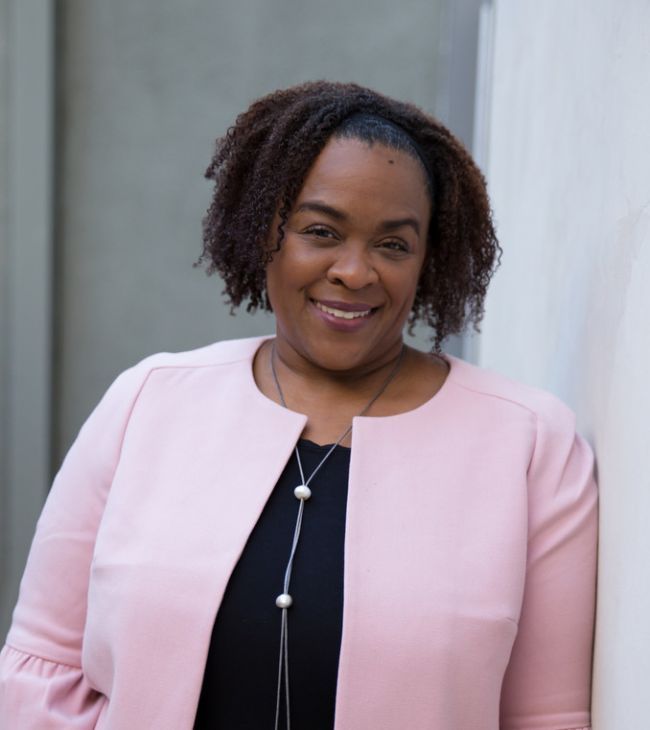 Senior Assistant Dean of Admissions, Strategic Diversity Initiatives, & Financial Aid
Tracy Simmons is the Assistant Dean for Admissions and Financial Aid at University of the Pacific, McGeorge School of Law. She received her JD from Golden Gate University School of Law and her MA in Education with an emphasis in Multi-Cultural Counseling from San Diego State University.
Tracy has worked in law school admissions, financial aid and diversity initiatives for more than 22 years. Prior to attending law school and prior to working in law school administration, Tracy worked as a social worker for FamiliesFirst, Inc. in Northern California.
Tracy has been active with the Law School Admission Council on a variety of committees. She is currently the Chair for the Annual Meeting of Law School Professionals. She has served on the Board of Trustees. Past committee work includes Services and Programs Committee twice, being a member of the Forum Review Work Group, Chief Diversity Officer search committee, Diversity Initiatives Committee, Finance and Legal Affairs Committee twice, served as a member of the Annual Planning Work Group and served as chair of the New Admission Personnel and Faculty Members Workshop Planning Group.
Previously, she served as the Law Chair for the Access Group Advisory Board and the Access Group Advisory Committee. She currently serves on the ACCESS LEX LexCon '21 Planning Committee.
Additionally, Tracy has served as a consultant for the Council on Legal Education Opportunity (CLEO) Achieving Success in the Application Process program for over 10 years. She is a member of Association of American Law Schools (AALS), serving as the Chair of the Pre-Legal Education and Admissions to Law School Section twice and served as the Chair for the Part Time Section. Tracy has also served on the National Association of Student Financial Aid Administrators (NASFAA) Consumer Information and Law Student Information Task Force.
Tracy has serves on the Board of Directors for the Sacramento Court Appointed Special Advocates (CASA) since March 2014, is immediate past Board President and current chair of the Program Committee. Most recently, Tracy has recently joined the Sacramento State University Division of Criminal Justice Community Advisory Committee and the California System Involved Bar Association Advisory Board.