President
Lauren Layne, '10
Partner, Baker Manock & Jensen, PC 
Lauren Layne is a Partner at Baker Manock & Jensen, PC in Fresno where she chairs the firm's Business Department and leads the firm's Water Law and Public Agency practice groups. Her law practice focuses on general water and environmental law, including CEQA and NEPA compliance, and includes various business transactional matters in the areas of water rights, water quality, public agency law, agribusiness, and real property. She also assists clients with land acquisitions and eminent domain proceedings. In addition to representing private farming clients, she serves as general counsel to various irrigation and water districts, flood control districts, and a number of Groundwater Sustainability Agencies.   
Lauren is a native of Porterville and has an agricultural background that includes farming, growing citrus and olives, and raising sheep. She attended California Polytechnic State University, San Luis Obispo, where she majored in Soil Science. Post Cal Poly, Lauren earned her JD, with distinction, from McGeorge School of Law. She is currently serving as the President of the Cal Poly Alumni Association Board of Directors and as an Executive Committee Member on the Dean's Advisory Council for the Cal Poly College of Agriculture Food and Environmental Sciences. Lauren also serves as President of the McGeorge Alumni Association Board of Directors.  She is the Vice Chair of the Association of California Water Agencies (ACWA) State Legislative Committee and serves on the ACWA Legal Affairs Committee.  Lauren is co-chair of the Fresno County Bar Association Ag Law Section and serves as an Advisor to the California Lawyers Association Business Law Section's Agribusiness Committee.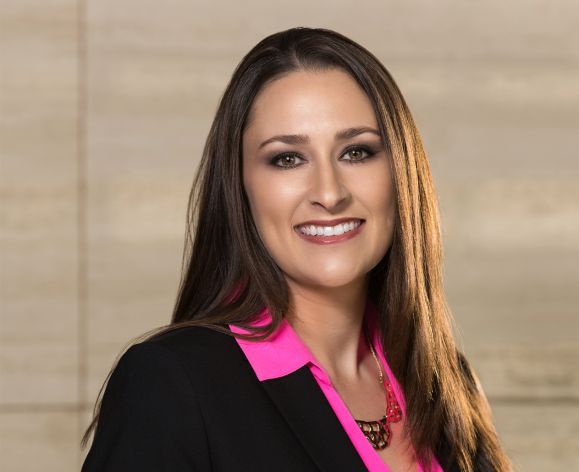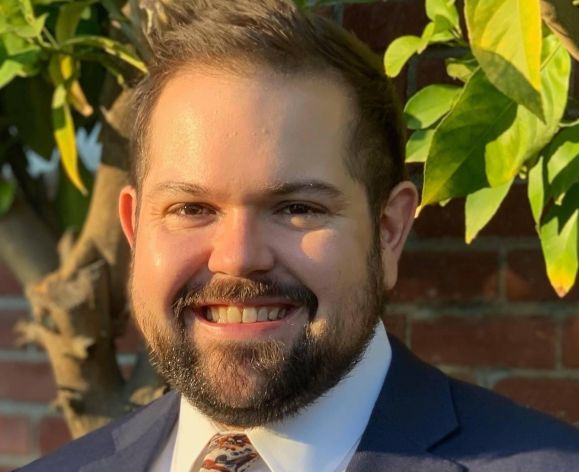 Vice President
Gerald Latasa, '13
Attorney, Llarena, Murdock, Lopez & Azizad, APC 
Gerald graduated from the University of the Pacific in 2010 and the University of the Pacific McGeorge School of Law in 2013. He has exclusively practiced workers' compensation law. He has also served on the McGeorge Alumni Board since 2015.   
Vice President
Chelsea Tibbs, '15
Special Counsel, Dannis Wolvier Kelley
Chelsea Tibbs is Special Counsel in the Sacramento office and is a member of the Labor, Employment, and Personnel and Students and Special Education practice groups. Chelsea is a bilingual attorney with extensive experience conducting workplace investigations for school districts, county offices of education, and universities on a broad range of issues including harassment, discrimination, retaliation, and bullying. She is experienced in navigating complex and sensitive investigations involving administrators, teachers, students, and parents. Chelsea also has a background representing both public and private sector clients in a variety of employment and education law matters.
Prior to joining DWK, Chelsea worked as an associate at a firm where she provided legal counsel and litigation services regarding employee discipline, employee leave, and wage-hour compliance. Chelsea is also a certified Title IX investigator. Before she practiced law, Chelsea spent two years teaching health education as a Peace Corps Volunteer in South America.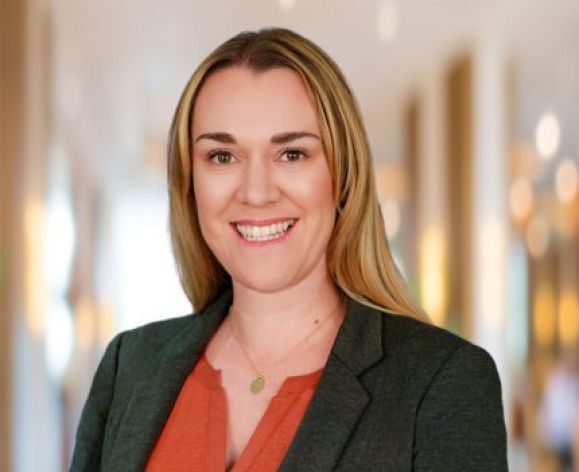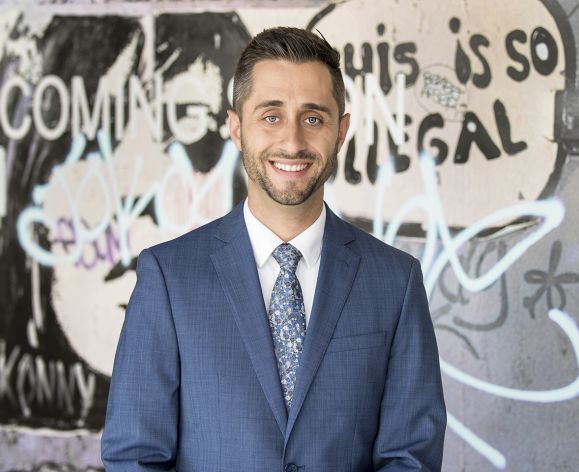 Immediate Past President
Sean Coletta, '10
CEO and Owner, Imagine Reporting 
Prior to joining his partners at Imagine, Sean Coletta served as Class Counsel representing consumers in class action lawsuits involving false and deceptive advertising. Coletta also served as the Chair of Sacramento's Racial Profiling Commission and is proud of his background in California politics. After graduating from the University of the Pacific in 2006 and McGeorge School of Law in 2010, he is a proud double Tiger.  
Eberle Anderson, '14
Founder and Corporate Counsel, Bancregs
Eberle Anderson, '14, is the founder of Bancregs, a consultancy helping financial institutions reduce cyber risk, foster consumer trust, and navigate complex regulatory landscapes.
Before McGeorge, Eberle was a partner in a calf-cattle operation, an economist in the United States Foreign Agricultural Service, and served in several roles for John Deere Finance.
Eberle credits the value of the part-time program and the inspired teaching and mentorship of Professors Mike Mireles and Omar Dajani with his ability to transition from wrangling cows to wrangling data.  
When he's not working to streamline international financial data flows, Eberle enjoys long-distance cycling, learning languages, and writing code.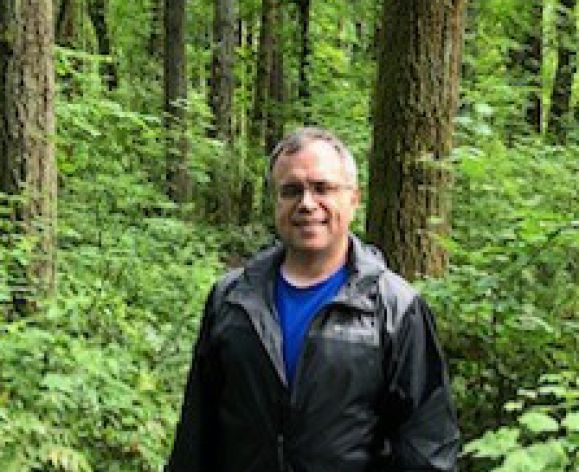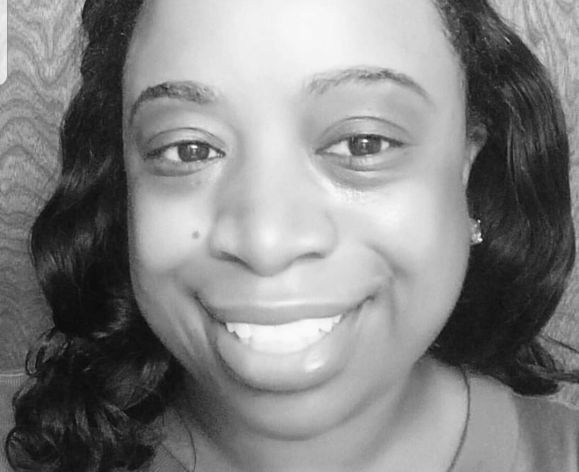 Danielle N. Brown, '11
Attorney, Morris & Dewett Injury Attorney 
Prior to receiving her LLM from McGeorge School of Law, Danielle received a JD from Southern University in Baton Rouge, Louisiana. Danielle just recently began her career as a personal injury attorney after working many years for the government in numerous different positions. 
Anthony Bento, '13
Chief Legal Officer, California New Car Dealers Association
Anthony Bento, '13, is the Chief Legal Officer at the California New Car Dealers Association. As Chief Legal Officer, Anthony serves as CNCDA's lead counsel and advocates on behalf of dealer interests with California's various regulatory agencies and policymakers. Anthony is also the primary architect of CNCDA's member compliance resources, including webinars, alerts, and manuals designed specifically for California's new car dealers.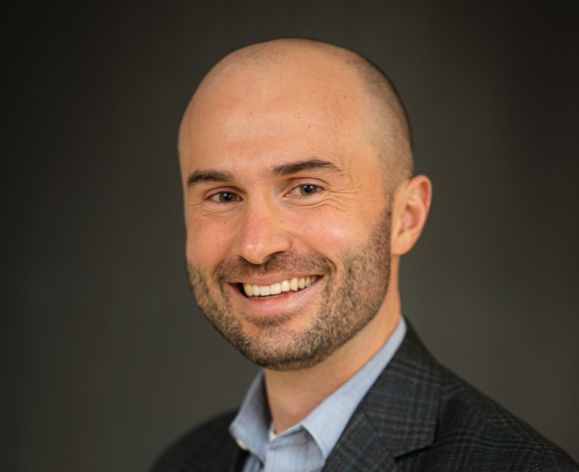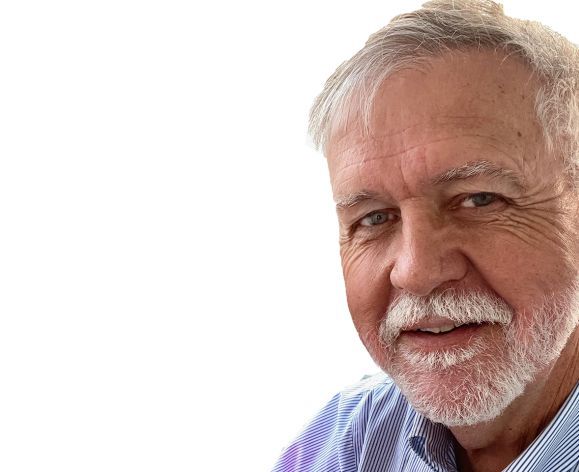 Dennis Cusick, '99
Attorney, Law Office of Dennis Cusick 
Dennis Cusick has been an attorney since 2000, representing prison inmates in parole hearings, appeals, and habeas corpus, including two death-penalty appeals. For 25 years before he was an attorney, he was a reporter and editor for newspapers in Cincinnati, Louisville, and Sacramento. Dennis lives in Curtis Park, three blocks from the McGeorge campus. 
Brian Gurwitz, '94
Owner, The Law Office of Brian Gurwitz, APC 
Brian is a certified criminal lawyer specialist in Orange County who represents clients in state and federal cases. He is a former senior deputy district attorney in Orange County with extensive experience in trial and appellate courts.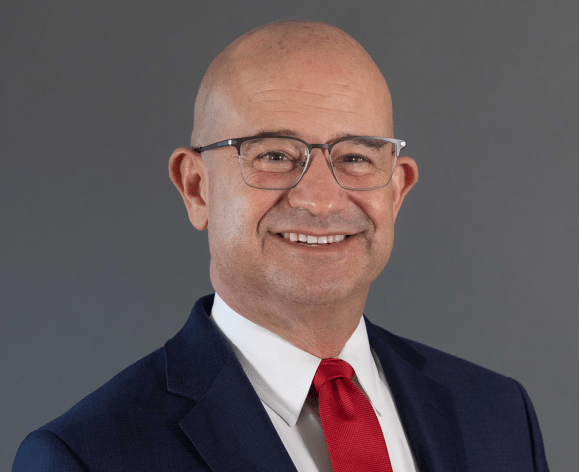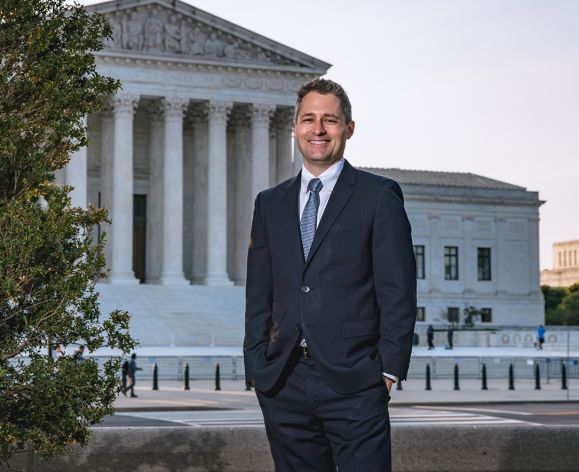 Colin Hendricks, '12
Senior Staff Counsel, California Department of Toxic Substances Control 
Colin is Senior Staff Counsel at the California Department of Toxic Substances Control (DTSC) where he provides legal counsel regarding environmental investigations, cleanups, and litigation. Prior to joining DTSC, Colin worked in governmental affairs at the California Energy Commission and Department of Consumer Affairs. Prior to state service, Colin was an associate at Stradling Yocca Carlson & Rauth in the firm's government litigation section.
During his time at McGeorge, Colin served as Student Body President and President of the Governmental Affairs Student Organization. Colin is grateful to McGeorge for providing him with the education and skills to attain his career goal of serving the public and protecting the environment.
Tiffany Johnson, '11
Director of Policy and Legislative Initiatives, U.S. Department of Housing & Urban Development 
Tiffany M. Johnson is the Director of the Policy & Legislative Initiatives Division (PLID) for the U.S. Department of Housing and Urban Development (HUD), Fair Housing Equal Opportunity (FHEO), and Office of Policy, Legislative Initiatives & Outreach. She brings to this role a plethora of experience within FHEO and the Department. 
Tiffany has 10 years of experience working at the local and Federal levels in low-income housing. She began her career at the D.C. Housing Authority (DCHA), where she worked in the Office of the General Counsel and the Housing Choice Voucher Program. At HUD, Tiffany worked on the Rental Assistance Demonstration program, Project-based Housing Voucher Program, Section 3 Regulatory Task Force, Economic Opportunities Initiatives, FHEO's Professional Development Institute, Procurement, Data Analytics, and more.  
PLID is the office responsible for ensuring accessibility for inclusivity for all communities through the administration and oversight of Affirmatively Furthering Fair Housing (AFFH). 
Tiffany has an undergraduate degree in International Studies and Management from Pepperdine University. She has a law degree from the University of the Pacific McGeorge School of Law.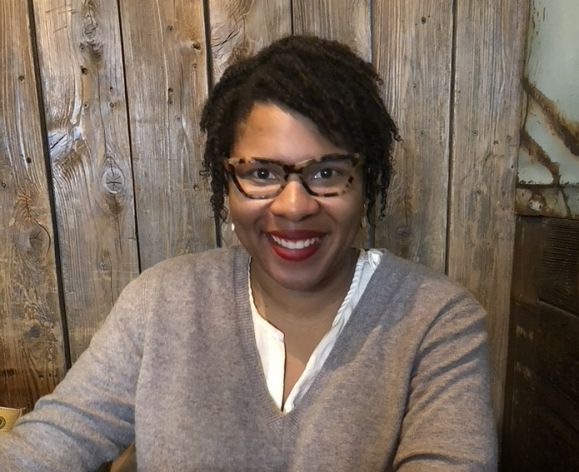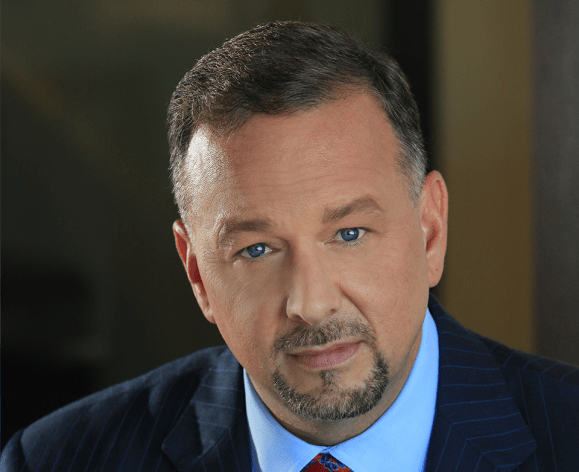 Douglas Johnson, '00
Douglas Johnson is Managing Partner at Johnson & Johnson, LLP in Beverly Hills. Mr. Johnson is well-known for handling high-profile entertainment matters. Super Lawyer has repeatedly named Mr. Johnson as a top intellectual property lawyer for over a decade. His practice includes royalty disputes, copyright infringement, right of publicity, invasion of privacy and libel, business disputes, and class actions. Daily Journal awarded him one of the Top 2020 Verdicts for his $10 million jury verdict and $7 million in legal fees against Coca-Cola and Monster Energy in a right of publicity case. Douglas has written over 30 articles on entertainment and intellectual property law and regularly speaks on panels discussing those topics. Since 2012, he has been an adjunct professor at Southwestern School of Law, teaching Entertainment and Media Litigation. 
Douglas earned his bachelor's degree in political science with a minor in law & society from The University of Southern California. 
Serena J. Kallas, '14
Senior Product & Commercial Counsel, Impossible Foods 
Serena J. Kallas currently serves as Sr. Product and Commercial Counsel at Impossible Foods, a company that produces plant-based meat alternatives. Prior to this role, Ms. Kallas founded her own law firm, Kallas Legal, where she provided legal support to small businesses and gained valuable experience managing a construction mediation and partnering practice. In addition to earning her JD, Ms. Kallas obtained an MBA from California State University, Sacramento while working at boutique law firms, serving on the MESAA board, and serving as a torts research assistant and skills support teaching assistant.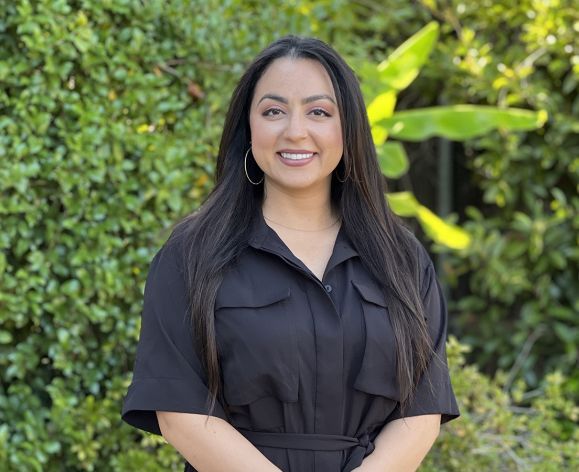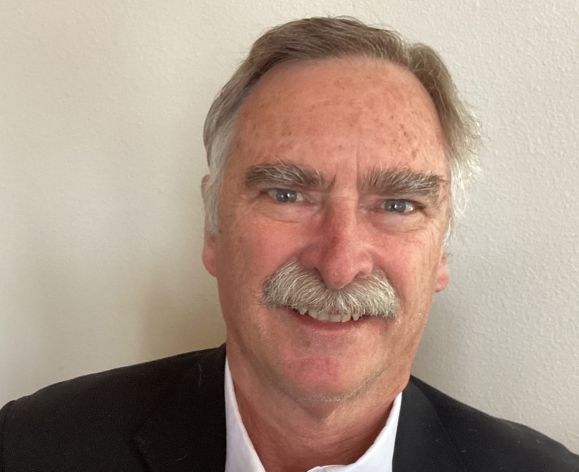 Brad Le Du, '79
Retired attorney 
Former Managing Counsel, Chevron Corporation 
Brad Le Du held several positions as a lawyer for Chevron Corporation during his 36-year career. He worked as a negotiator and legal advisor in more than 15 countries.   
In 2005, Brad was promoted to Managing Counsel for one of Chevron's largest subsidiaries, Chevron Australia.  In 2009, Brad advanced to the position of Managing Counsel for Chevron Corporation. Brad retired from Chevron Corporation in 2016.  
He holds a BA degree in Liberal Arts from the College of the Pacific and a JD degree from McGeorge School of Law. He is also a member of the Pacific McGeorge Alumni Board and the UOP Alumni Board. 
Brad's wife, Judith Carlisle, is also a graduate of McGeorge School of Law. They are both retired and live in Incline Village, Nevada. 
Tim Long, '88
Principal Shareholder, Greenberg Traurig 
Tim is the co-Managing Shareholder of GT's Sacramento office, as well as its Labor & Employment Practice Group. Tim is an L&E litigation specialist and counselor who has litigated virtually every type of employment law claim. Tim is one of the few L&E attorneys who has tried a class action, obtaining a complete defense verdict, which he protected on appeal. Tim is a Chambers-ranked attorney, and a prolific writer and speaker. Tim has edited and contributed to PLI's Employment Law Yearbook, the only comprehensive L&E treatise updated annually, for more than 20 years. Tim also has served on the Board of Editors for BNA/Bloomberg's FLSA and Wage Hour State Law treatises.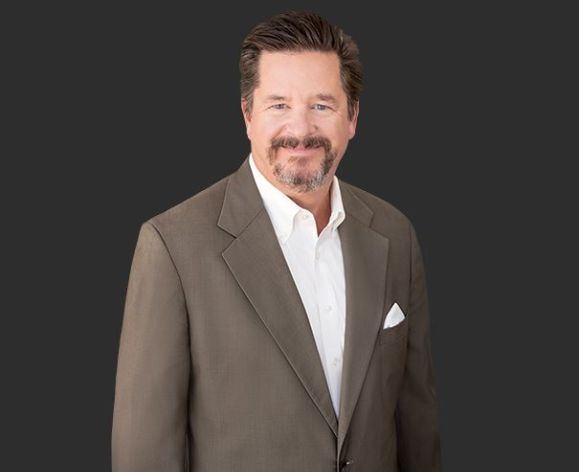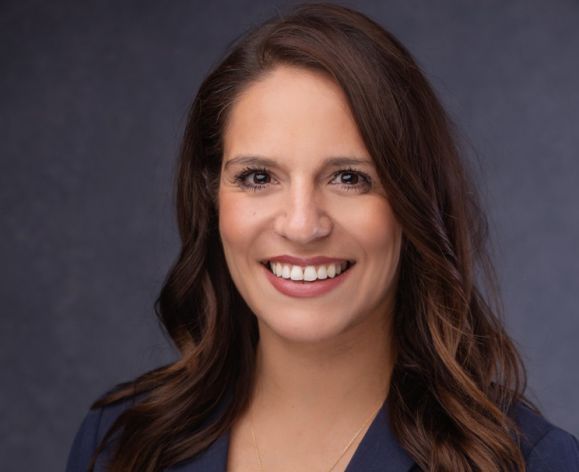 Nicole Low, '17
Nicole Low is a shareholder at Schroeder Schaff & Low. She has quickly established herself as a top lawyer in Sacramento, as recognized in 2021 & 2022 by Sacramento Magazine. Nicole was next recognized as a Northern California Super Lawyer in 2022.
Originally from the Central Valley, Nicole moved to Los Angeles to complete her undergraduate degree at California State University, Northridge. Nicole then attended the University of Pacific McGeorge School of Law, where she excelled in trial advocacy. Nicole was selected as a member of McGeorge's nationally ranked Trial Advocacy Team, where she competed across the country with other top-tier law schools. At graduation, she was one of ten students inducted into The Order of Barristers in recognition of her outstanding trial advocacy skills and was admitted to the Traynor Honors Society. In addition, Nicole also participated in the McGeorge Prisoner Civil Rights Mediation Clinic, where she gained experience in alternative dispute resolution and successfully helped mediate 100% of her Section 1983 cases to resolution alongside United States Magistrate Judges Newman and Kellison.
Nicole has a wide variety of experience and has been honing her trial skills for several years. She previously clerked at the Sacramento County District Attorney's Office, where she conducted several court proceedings, managed her own caseload, and negotiated pleas. She also worked for Focused Decisions, one of the leading providers of mock juries, focus groups, and litigation consulting. Nicole provided litigation consultation on over forty cases across the nation and assisted in federal jury selection and trial preparation on several cases.
Nicole began her career as an attorney focusing on Labor and Employment and Cannabis Law. She is a board member of Women Lawyers of Sacramento and the McGeorge Alumni Association. She is also a member of the Cruz Reynoso Bar Association, the Sacramento area's Latina/o bar association.
Sosan Madanat, '14
Vice President, W Strategies LLC 
Sosan is a passionate legislative advocate with more than eleven years of experience in public policy and state legislation. Driven by her dedication to service and community, Sosan has effectively advocated for clients on an extensive array of issues, including the finance and development of affordable housing, access to affordable healthcare, animal welfare, agriculture and climate-related issues, consumer protections, and economic and social justice. 
Sosan is a proud member of the McGeorge School of Law Alumni Board of Directors and the Capital Advisory Committee. She also serves on the Citizens' Bond Oversight Committee for the Los Rios Community College District.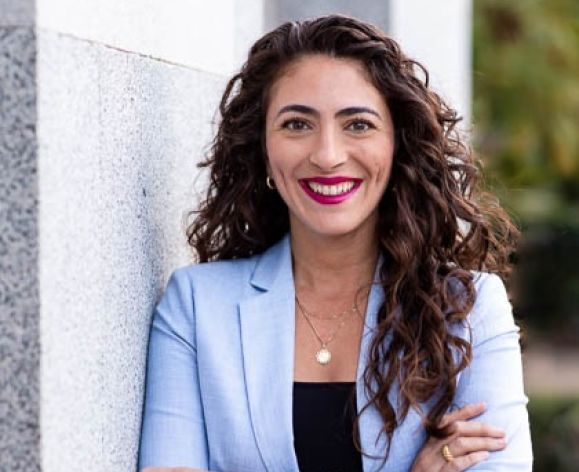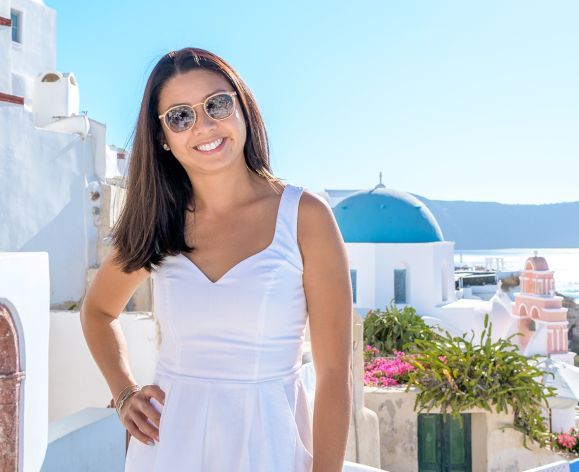 Catherine Mariano, '11
Deputy District Attorney, Los Angeles County District Attorney's Office 
A prosecutor focusing on the specialized prosecutions of sexually based offenses. 
The Hon. Margaret Kuroda Masunaga, '87
Retired Judge, Hawai'i State Judiciary
Margaret Kuroda Masunaga was sworn in as Hawai'i State Court Judge in 2014. Judge Masunaga had a lengthy career of public service in Hawai'i in various capacities before serving on the bench for six years. She graduated from the University of California at Berkeley, and the University of the Pacific McGeorge School of Law. 
Judge Masunaga worked as Deputy Corporation Counsel, and Deputy Planning Director for the County of Hawaii, Deputy Attorney General for the State of Hawai'i, and at the law firm of Goodsill, Anderson, Quinn, & Stifel. 
She is the Co-Chair of the American Bar Association (ABA) Judges' Journal Editorial Board, Secretary of the National Conference of State Trial Judges, National Asian Pacific American Bar Association Judicial Council member, and former Chair of the Judges Advisory Committee. 
Judge Masunaga and her husband Gail both retired in December 2020 and own Masunaga Farms Kona coffee. Their daughters, Colette, received her Masters of Nursing and is employed at the University of Washington, Harborview Medical Center in Seattle, and Jana is a senior at the University of California, Irvine.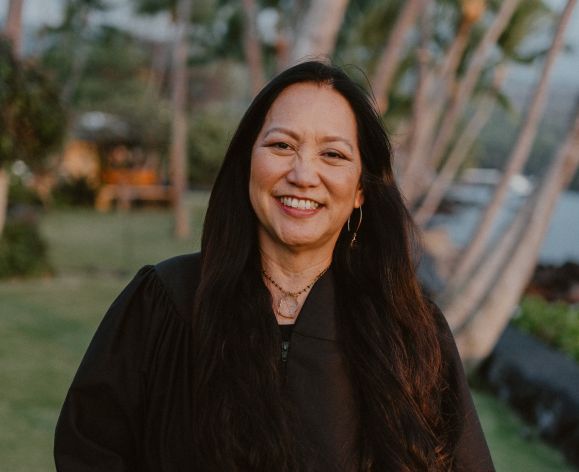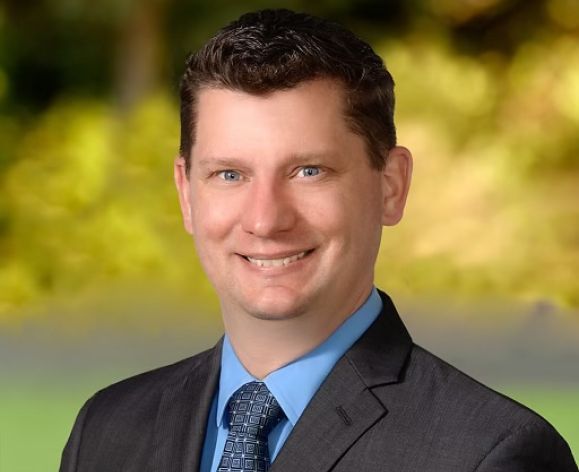 Jason Miller, '15
Deputy Legislative Counsel, Office of Legislative Counsel
Jason Miller is a deputy at the Office of Legislative Counsel where he works drafting legislation primarily affecting elementary, secondary, and higher education.
Prior to joining the OLC, Jason served as senior counsel with a private law firm practicing in public education. While at McGeorge, Jason externed for Justice M. Kathleen Butz of the Third District Court of Appeal and the California Office of the Attorney General in Sacramento.
Miller received his JD from McGeorge School where he was a member of the Order of the Coif and Editor-in-Chief for the McGeorge Law Review. Prior to law school, Jason worked in public education as a school teacher and administrator. He earned a master's in education from National University, and a bachelor's degree in film and video studies from the University of Michigan.
Jason lives in Sacramento with his wife and two sons.
Randall A. Miller, '84
Founder/Principal, Miller Law Associates, APC 
Founding Partner Randall A. Miller has 36 years of experience as a litigator focusing on defending and counseling professionals, corporations, directors and officers, and insurers. He has extensive litigation and trial experience in state and federal courts in a broad variety of matters. His legal malpractice cases have included matters arising out of intellectual property, patent, bankruptcy, class action, family law, personal injury, products liability, and trusts and estates, and virtually every form of commercial transaction. He has been retained by law firms ranging from sole practitioners to multi-national firms. Miller represents financial professionals and businesses in matters ranging from suitability and selling away, to churning, breach of fiduciary duty, and conflicts. He has broad appellate experience, with 12 published State and Federal decisions and numerous non-published opinions. He regularly handles private and industry arbitrations, as well as attorney ethics counseling, fee disputes, and arbitrations, risk management/loss prevention, insurance coverage and underwriting, and claim monitoring. 
Miller earned his Juris Doctor from the University of the Pacific McGeorge School of Law in 1984, and his Bachelor of Arts from the State University of New York and the University of California, Davis in 1980. In 2011, he was certified by the California State Bar as a specialist in Legal Malpractice Law.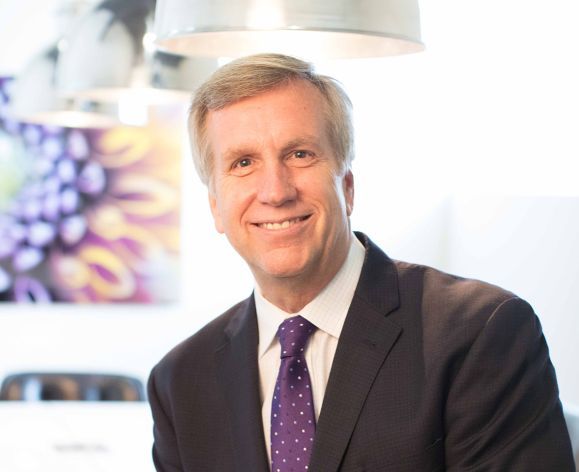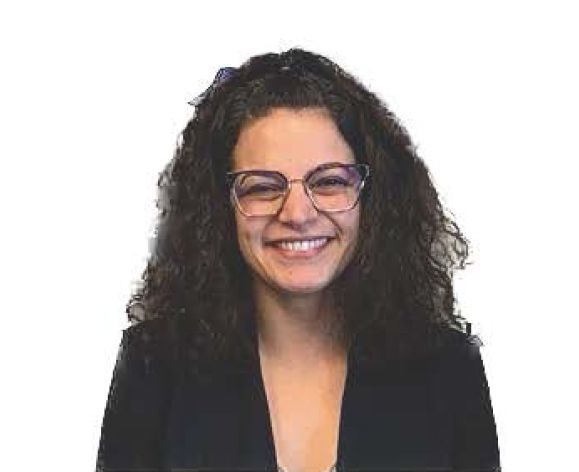 Andrea Moon, '13
Special Assistant Inspector General, California Office of the Inspector General 
Andrea Moon currently works as a Special Assistant Inspector General with the Office of the Inspector General, Discipline Monitoring Unit. Andrea has previously worked as a class action deputy with the California Department of Justice, Correctional Law Section; a deputy district attorney with the Amador County DA's office; a class action attorney with the California Department of Corrections and Rehabilitation; and as an attorney with the California Prison Industry Authority. 
Faith Olofintuyi, '17
Chief Executive Officer, KITH ADVISOR INC. 
Faith Olofintuyi is a business coach and consultant. He is currently working as a top-performing operations and strategy professional who provides high-level consulting to Business owners on how to gain market share, implement innovative strategies to increase profit, and methods to reinvest profits while reducing loss.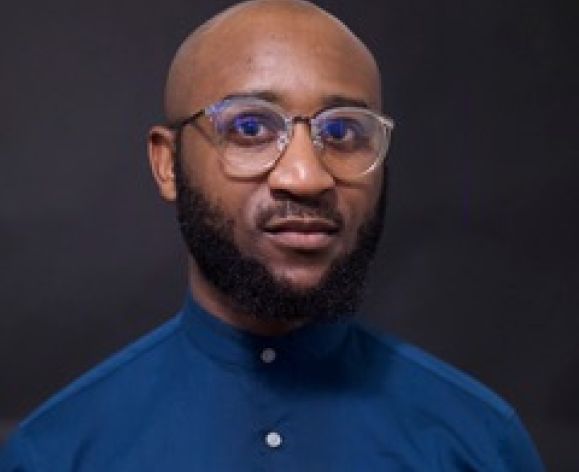 Raji K. Rai-Nielsen, '01
Attorney, Law Offices of Rajinder K. Rai-Nielsen LLC 
Raji K. Rai-Nielsen is a proud McGeorge alumna licensed in both California and Nevada. Rai-Nielsen's background is in the areas of civil litigation, workers' compensation, family law, business law, election law along with mediation. She served as an ALJ for 10.5 years before returning to private practice a few years ago.
Jacqueline Roberts, '13
Assistant County Counsel, Del Norte County Counsel 
Jacqueline Roberts was born and raised in Southern California and has lived all over the state, from San Diego to Crescent City. When she was an undergrad, she studied abroad in the Netherlands. While in law school Jacqueline was able to work in Italy and then take a class in Salzburg, Austria. Currently, she works as a county attorney for the small rural coastal county of Del Norte. She enjoys hiking, camping, fishing, traveling, live music, and motorcycle rides with her husband, six-year-old son, and three dogs.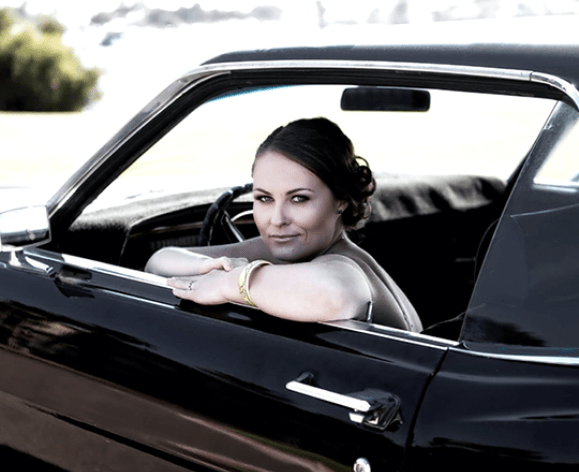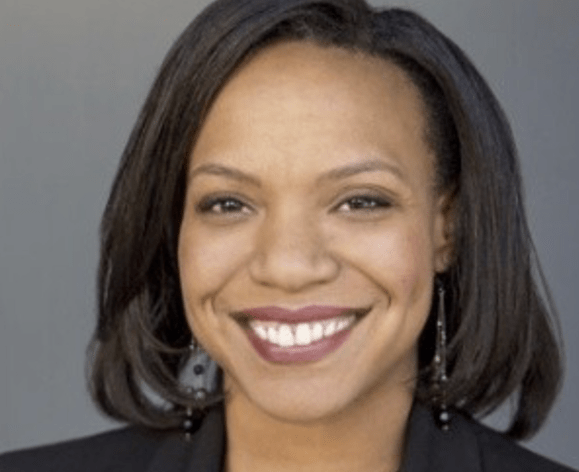 Bianca Samuel, '11
Deputy Attorney General, California Department of Justice 
Bianca Samuel conducts workplace investigations and inquiries, including management inquiries, fact-gathering, fact-finding, and policy violation determinations, for internal clients and other agencies throughout the State of California. 
The Hon. Caryn Canner Schwartz, '84
Senior Judge; Commercial and Consumer Arbitrator for the State of Florida 
The Hon. Caryn Canner Schwartz, '84, is a senior Judge. Judge Schwartz has been certified by the Florida Supreme Court to preside over all County & Circuit Court cases throughout Florida since Jan. 2019. She served as a County and Acting Circuit Judge in the 11th Judicial Circuit in Florida from 1993 to 2018 in Civil (primarily), Criminal, DV (Civil), and Family Divisions and served as Florida Bar Referee in numerous cases.   
Judge Schwartz has a bachelor's degree from the University of Maryland, a JD degree from McGeorge School of Law, and an LLM in taxation from New York University School of Law.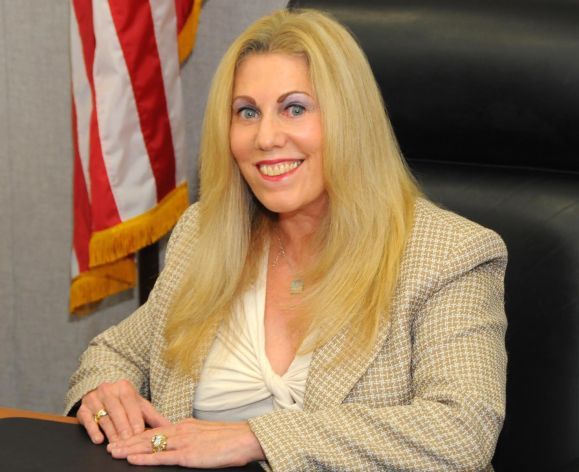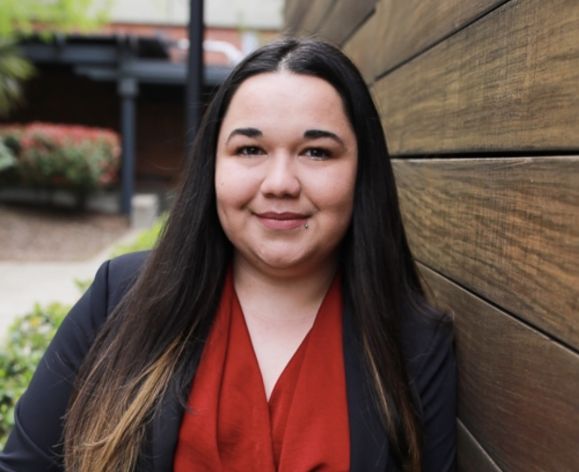 Ashley Silva-Guzman, '21
Attorney, Jaurigue Law Group
Ashley Silva-Guzman is a 2021 graduate currently practicing plaintiff-side employment law in Los Angeles. She recently served as SacLegal's co-chair and was recently appointed to the CA Committee of Bar Examiners. She also sits on the board of the National Disabled Legal Professionals Association, the first identity-based disabled attorney bar association. She is passionate about diversifying the legal field and advocating for change to make that happen. During law school, she served as president of the SBA and PLSS. She worked with an excellent team to create the Diverse Bar Support Stipend with the funding support of the Alumni Council. This encouraged her to join the Alumni Council to represent the interests of McGeorge graduates. 
Sue Ann Van Dermyden, '93
Senior Shareholder, Van Dermyden Law Corporation 
Sue Ann Van Dermyden, JD, AWI-CH, is a founding and Senior Partner of Van Dermyden Makus Law Corporation and Managing Partner of VM's San Diego Office. Sue Ann began as an employment litigator in 1993. Since 2006, her practice focuses on conducting workplace and Title IX investigations. She also provides expert witness testimony on employment matters; and, conducts interactive and entertaining training seminars. Sue Ann is an educator, serving as an Adjunct Professor at McGeorge School of Law teaching workplace investigations. Sue Ann is also a shareholder and faculty of T9 Mastered, a training company focused on educating Title IX sexual assault investigators.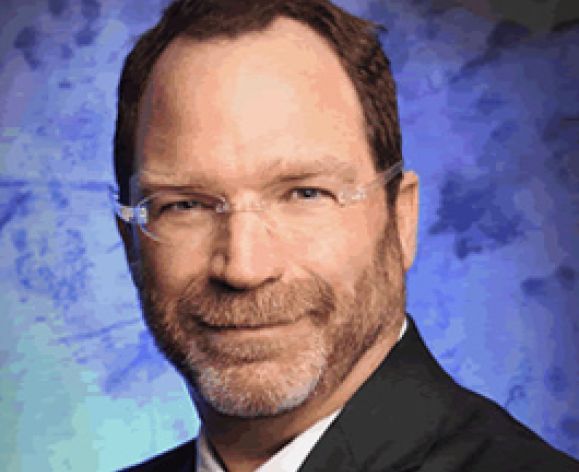 Richard Williamson, '85
Richard Williamson, '85, is AV rated and admitted to practice before all of the Courts of the State of California, the United States District Courts for the Central, Eastern, Northern, and Southern Districts of California, the Ninth Circuit Court of Appeals, and the United States Supreme Court.  Mr. Williamson has extensive experience in both State and Federal Courts.
In addition to maintaining his practice, Mr. Williamson has been a speaker and made presentations on a variety of legal topics pertinent to real estate purchase, sales, and investment to a variety of industry professionals, including commercial real estate brokerage firms, professional real estate associations, and real estate investment groups.
He has been a member of numerous legal professional organizations including the State Bar of California (Member, Business Law, Real Property Law, and Litigation Sections) and the Los Angeles County Bar Association. He has also served as an Arbitrator for the Los Angeles Superior Court and the Beverly Hills Bar Association.
In the real estate industry, he was formerly a member of the National Association of Realtors and the California Association of Realtors and was formerly a member of the Executive Committee for the Moriah Society Real Estate Council through the University of Judaism.
Michelle Wong-Halabi, '03
Attorney, Porter Wright Morris & Arthur, LLP 
Michelle Wong-Halabi establishes and implements estate planning and asset protection strategies for coaches, professional athletes and high net worth families.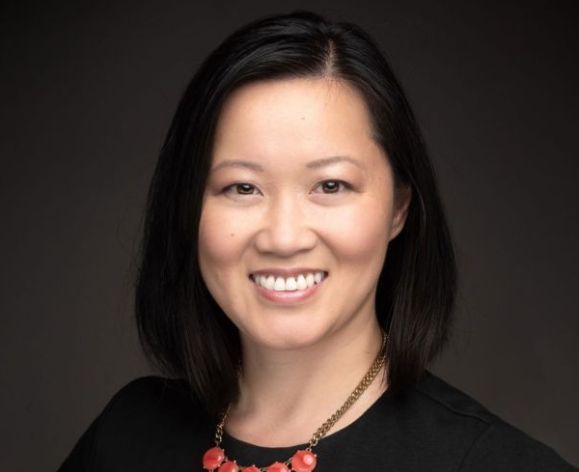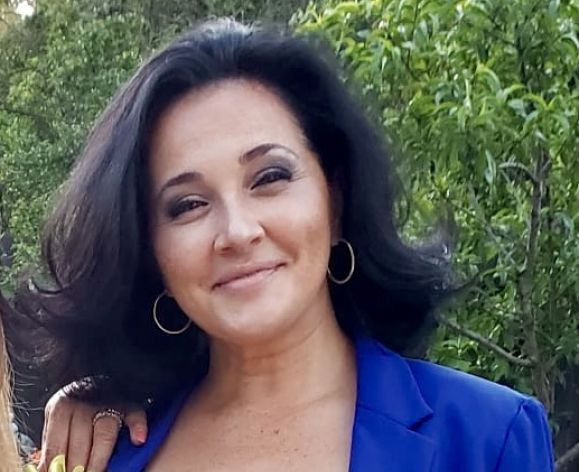 The Hon. Claire Yazigi, '04
Administrative Law Judge, Office of Administrative Hearings 
The Hon. Claire Yazigi is an Administrative Law Judge with the Office of Administrative Hearings, Special Education Division. Prior to that, Yazigi was senior staff counsel at the Department of Consumer Affairs, representing several state licensing agencies. Before entering administrative law, Yazigi practiced family and probate law.   
Yazigi was one of McGeorge's inaugural 10 Anthony M. Kennedy Fellows in 2001-2002. One of her fondest law school memories is when she and the other Kennedy scholarship recipients traveled to Washington DC and met with Justice Kennedy in chambers. 
Yazigi earned her undergraduate degree in American Studies from the University of California, Davis, and is a native Sacramentan.   
As an Alumni Board member, Yazigi looks forward to facilitating a positive experience for McGeorge students while in law school as well as McGeorge alumni while job seeking. 
Patrick Browning, '16
Ana Paula Dos Santos, '20
Neha Mac, '12
James Sammut, '11
Andrew Schouten, '08