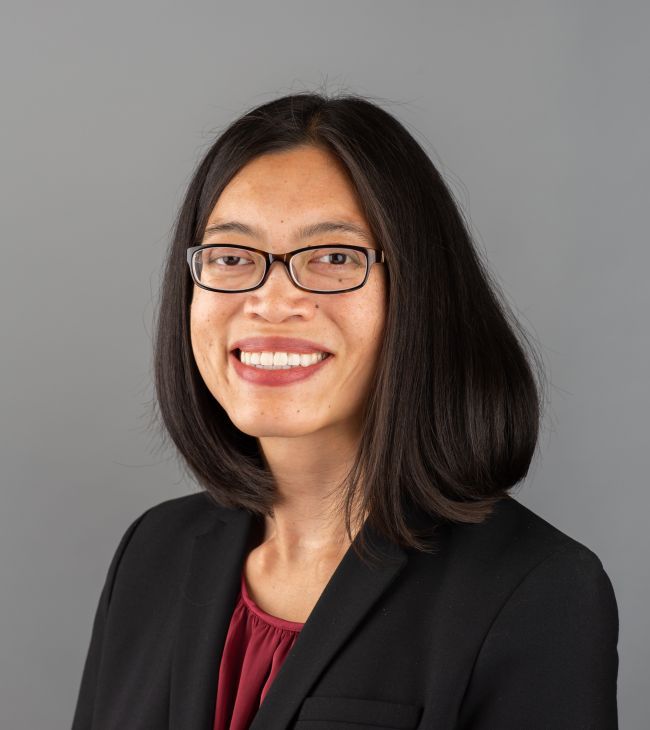 Assoc. Prof of Law, Legal Prac
Professor Co teaches Global Lawyering Skills I and II, Reproductive Rights and Justice, and in the Prisoner Civil Rights Mediation Clinic.
Professor Co has extensive experience in the public and private sectors. Prior to joining the McGeorge faculty, Professor Co spent nearly a decade clerking for the Honorable Dale A. Drozd at the United States District Court for the Eastern District of California. She worked almost exclusively on prisoner civil rights and habeas corpus cases.
Before Professor Co joined Judge Drozd's chambers, she was Counsel at NARAL Pro-Choice America in Washington, D.C. She spearheaded the organization's Prevention First initiative aimed at reducing unintended pregnancy and the need for abortion. She also led NARAL's proactive policy efforts to reduce racial and ethnic disparities in reproductive health care.
Professor Co began her legal career as an Associate in the Insurance and Litigation practice groups at Wiley Rein LLP, also in Washington, DC. At Wiley Rein, she gained substantial litigation experience and engaged in wide variety of pro bono activities.
Professor Co's research is focused on reproductive rights and justice. She is a contributing author to Feminist Judgments: Reproductive Justice Rewritten published by Cambridge Press in 2020. Her article Abortion Privilege is forthcoming and will be published by the Rutgers Law Review in 2021. Professor Co has also published works related to alternative dispute resolution and cultural competency in the legal profession.
In 2020, Professor Co received the Julie A. Davies Professor of the Year Award. In addition to teaching her students the skills they need to be highly effective attorneys and advocates, Professor Co strives to instill in them the importance of public service and professionalism.
Professor Co graduated cum laude from Georgetown University Law Center where she was the Editor In Chief of The Georgetown Journal of Gender and the Law and recipient of the National Association of Women Lawyers' Outstanding Law Student Award for her contribution to the advancement of women in society. She graduated magna cum laude from the University of California, Berkeley, with a BA in Political Science.
Professor Co is a member of the California Bar and the District of Columbia Bar.
Education
JD, Georgetown University Law Center
BA, University of California, Berkeley