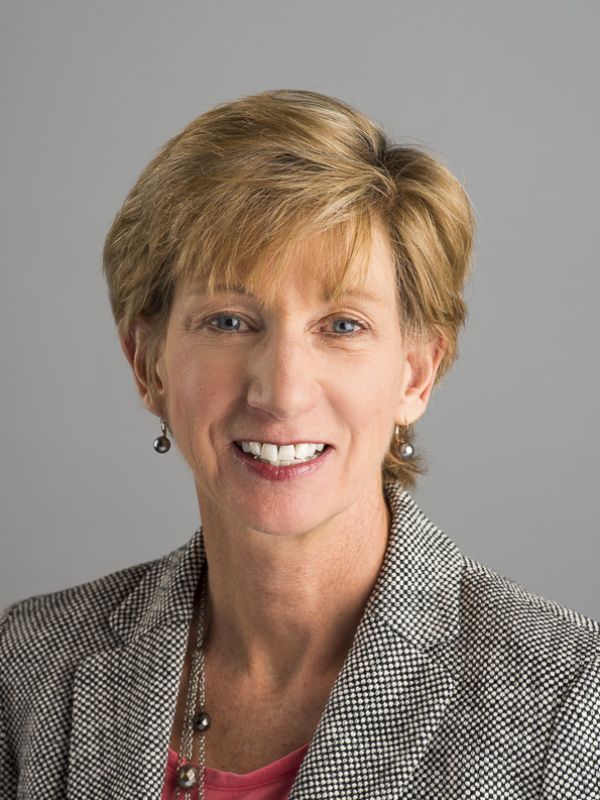 Justice Kennedy Professor of Law
Executive Director, Capital Center for Law & Policy
Professor Leslie Gielow Jacobs has been a Professor at McGeorge since 1993. During this time, she has authored a substantial and important body of scholarship on constitutional doctrine, governance and national security, and particularly on government speech. Professor Jacobs' articles have appeared in law journals at Yale, Michigan, Illinois, Ohio State, UC Davis, Rutgers, Tulane, Florida and Indiana. Her separate pieces of scholarship on bioterrorism and national security have appeared as invited submissions to Homeland Security: Law and Policy (William Nicholson, ed. 2005), Encyclopedia of Bioterrorism Defense (J. Wiley, 2005), the Journal of National Security Law & Policy, and the interdisciplinary journal, Biosecurity & Bioterrorism: Biodefense Strategy, Practice & Science. Professor Jacobs is co-author of law review pieces addressing law reform in Indonesia and two volumes in the McGeorge Global Issues series designed to bring international and comparative law into core law school classes, Global Issues in Constitutional Law and Global Issues in Freedom of Speech and Religion.
Currently, Professor Jacobs serves as Executive Director of the McGeorge Capital Center for Law & Policy, dedicated to studying issues of federalism and government structure and aiding government policymakers who must navigate their complexities. Before this appointment, Professor Jacobs served as Director of McGeorge's Institute for Development of Legal Infrastructure. Located within the McGeorge Center for Global Business and Development, the Institute generates scholarship on development issues and provides service to developing nations seeking to strengthen their legal systems. In February 2008, Professor Jacobs taught a course at Zhejiang Gongshang University in Hangzhou, China, as part of a USAID legal education grant administered by the Institute. Professor Jacobs has also led the McGeorge Bioterrorism and Public Health Initiative, which focused on introducing issues related to those topics into the law school curriculum. Professor Jacobs received her BA from Wesleyan University, graduated magna cum laude from the University of Michigan Law School, and served as a law clerk to United States Supreme Court Justice Lewis F. Powell, Jr.
Education
BA, Wesleyan University
JD, University of Michigan
Research Focus
Representative Scholarship and Activities
First Amendment/Free Speech
Forums & Government Speech
"Incitement Lite" for the Nonpublic Forum, 85 Brooklyn L. Rev. 149 (2020).
Government Identity Speech Programs – Understanding and Applying the New Walker Test, 44 Pepperdine L. Rev. 305 (2017).
Bush, Obama and Beyond: Observations on the Prospect For Fact Checking Executive Department Threat Claims, 26 Const. Comment. 433 (2010).
What the Abortion Disclosure Cases Have to Say About the Constitutionality of Persuasive Government Speech on Product Labels, 87 Denv. U. L. Rev. 855 (2010).
Who's Talking? Disentangling Government and Private Speech, 36 Univ. of Mich. J.L. Reform 1 (2002).
The Public Sensibilities Forum, 95 Northwestern L. Rev. 1357 (2001).
Free Speech and the Limits of Legislative Discretion: The Example of Specialty License Plates, 53 Fla. L. Rev. 419 (2001).
The Link Between Student Activity Fees and Campaign Finance Regulations, 33 Ind. L. Rev. 435 (2000).
Commercial Speech & Cannabis
Regulating Marijuana Advertising and Marketing to Promote Public Health: Navigating the Constitutional Minefield, 21 Lewis & Clark L. Rev. 1081 (2018)
Memo to Cannabis Regulators: The Expressions Hair Design Decision Does Not Limit Your Broad Authority to Restrict All Forms of Discounting, 49 U. Pac. L. Rev. 67 (2017)
Compelled Commercial Speech as Compelled Consent Speech, 29 Journal of Law & Politics 517 (2014).
Compelled Speech & Political Protest
Protecting Women's Rights by Keeping Religious Liberty in its Lane, 59 Duquesne L. Rev. 54 (2021).
Pledges, Parades and Mandatory Payments: Creating Coherency in Compelled Expression, 52 Rutgers L. Rev. 123 (1999).
Is There An Obligation To Listen?, 32 Univ. of Mich. J.L. Reform 489 (1999).
Applying Penalty Enhancements to Civil Disobedience: Clarifying the Free Speech Clause Model to Bring the Social Value of Political Protest into the Balance, 59 Ohio St. L.J. 185 (1998).
Supplementing the Assumed Definitions: A Commentary on Professor Brownstein's Analysis of Abortion Protest Restrictions, 29 U.C. Davis L. Rev. 639 (1996).
Nonviolent Abortion Clinic Protests: Reevaluating Some Current Assumptions About the Proper Scope of Government Regulations, 70 Tul. L. Rev. 1359 (1996).
Doctrine & Interpretation
Making Sense of Secondary Effects Analysis After Reed v. Town of Gilbert, 57 Santa Clara L. Rev. 385 (2017)
Clarifying the Content-Based/Content Neutral and Content/Viewpoint Determinations, 34 McGeorge L. Rev. 595 (2003).
Even More Honest Than Ever Before: Abandoning Pretense and Recreating Legitimacy in Constitutional Interpretation, 1995 Ill. L. Rev. 363 (1995).
Adding Complexity to Confusion and Seeing the Light: Feminist Legal Insights and the Jurisprudence of the Religion Clauses, 7 Yale Journal of Law & Feminism 137 (1995)
Comparative Constitutional Law
Global Issues in Freedom of Speech and Religion (Thomson West 2009), with Alan Brownstein.
Global Issues in Constitutional Law (Thomson West 2007), with Brian K. Landsberg.
Bioterrorism and National Security
United States Legislation and Presidential Directives, Encyclopedia of Bioterrorism Defense (J. Wiley, 2d ed. 2010), with Elizabeth Rindskopf Parker.
Bioterrorism Defense: Current Components and Continuing Challenges, William Nicholson (ed.), Homeland Security: Law and Policy (Charles C. Thomas, 2005).
Sensitive But Unclassified: The Constitutionality of Secrecy Clauses as a Condition to Government-Funded Scientific Research, 1 J. Nat'l Sec. L. & Pol. 113 (2005).
Governmental Controls and Information and Scientific Inquiry, 1 Biosecurity & Bioterrorism: Biodefense Strategy, Practice & Science 83 (2003), with Elizabeth Rindskopf Parker.
Corruption
Retooling Law Enforcement to Investigate and Prosecute Entrenched Corruption: Key Criminal Procedure Reforms for Indonesia and Other Nations, 30 Univ. of Penn. J. Int'l. Law 183 (Fall 2008), with Benjamin B. Wagner.
Limits to the Independent Anti-Corruption Commission Model of Corruption Reform: Lessons from Indonesia, 20 Global Business & Development Law Journal 327 (2007), with Benjamin B. Wagner.