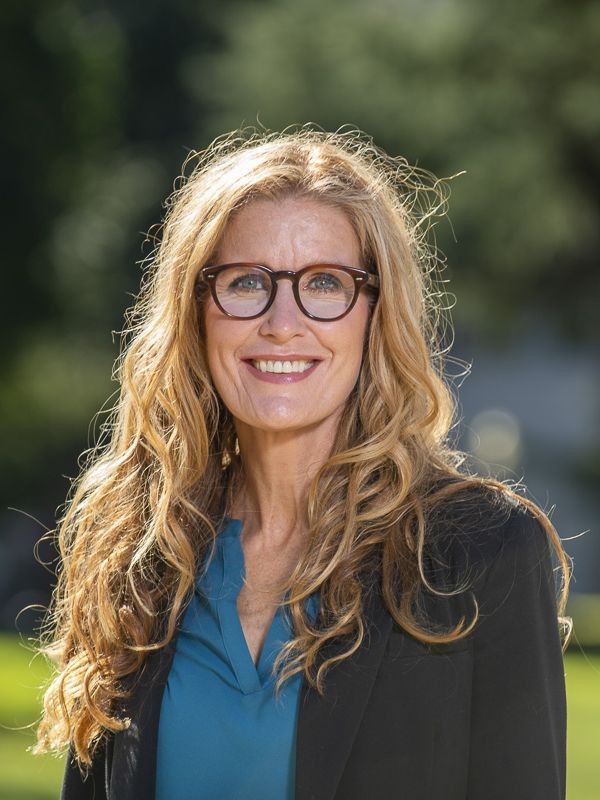 Director, Capital Center for Law & Policy
Director, Capital Lawyering Concentration
Adjunct Professor
Erin O'Neal is a 1997 graduate of Stanford Law School with significant practice experience as a federal civil litigator for both a national law firm in San Francisco and a boutique law firm in Sacramento. She also served as a judicial clerk for federal district Judge Jon P. McCalla in the Western District of Tennessee. Prior to attending law school, Professor O'Neal was a California Senate Fellow and legislative consultant in the office of Senate President Pro Tempore Bill Lockyer.
As Director of McGeorge School of Law's Capital Center for Law & Policy and Capital Lawyering Concentration, Professor O'Neal focuses on strategizing with those interested in government and policy, legislative work, lobbying, and other careers in and around the Capitol. McGeorge is located in Sacramento, California's diverse capital city. This location, combined with the skills, experience, and networking opportunities available in our Capital Lawyering curriculum, provide McGeorge students and graduates with an unsurpassed opportunity to become involved in policy, advocacy, and government at the state, local, and regional level.
Professor O'Neal combines her legislative and litigation experience to teach both Capital Lawyering & Policymaking and Global Lawyering Skills as an adjunct professor. She works to provide in-depth instruction on persuasive written and oral advocacy in both the policymaking and courtroom arenas to prepare McGeorge graduates to be practice ready as they begin their careers. Professor O'Neal also serves as a coach for McGeorge's nationally ranked Moot Court team.
While at Stanford Law School, Professor O'Neal was Editor In Chief of The Stanford Law & Policy Review, President of Women of Stanford Law, and Vice President of the Stanford Law Association student government. She graduated summa cum laude and Phi Beta Kappa from the University of California, Los Angeles, with a BA in Political Science. Professor O'Neal is a member of the California Bar and is licensed to practice before the Ninth Circuit and the Eastern, Northern, Central, and Southern Districts of California. She currently serves as Vice President of Policy & Legislation for Work Equity, a non-profit focused on gender equity in the workplace, as Vice Chair of the AALS State & Local Government Section, and as Vice President of the Sacramento Stanford Alumni Association.
Education
BA, University of California, Los Angeles
JD,  Stanford Law School