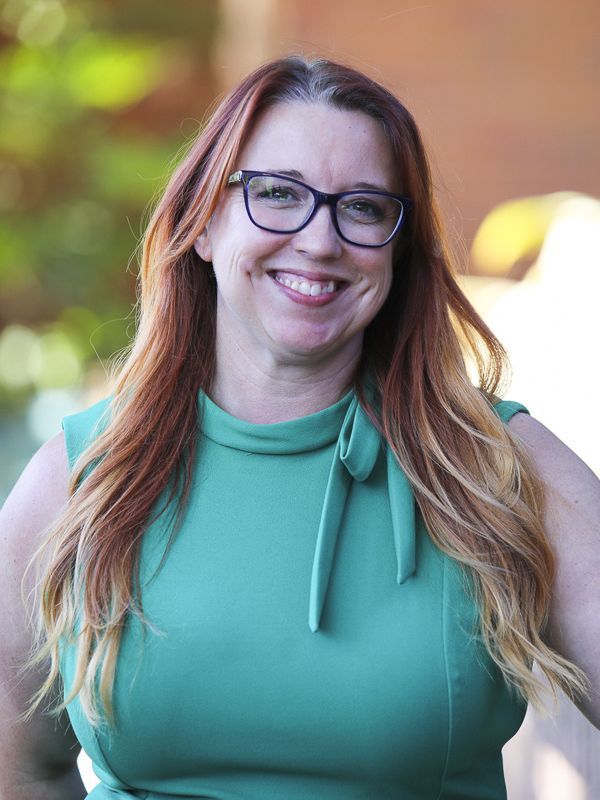 Assistant Dean of Students and Career Services
Adjunct Professor of Lawyering Skills
Leah is a 2007 graduate of McGeorge School of Law. Before joining the Career Development Office at McGeorge, Leah managed her own practice as a criminal defense attorney and family law litigator in the Bay Area. Prior to that, she worked for a litigation boutique law firm in San Jose and as an attorney with the Pro Bono Project of Silicon Valley. Leah also has experience working for public agencies including an Arizona public defender and the State of California, and taught high-school students evidence and the nuances of trial advocacy skills for several years.
As the Director of CDO Communications, Programming, & JD Employment, Leah provides one-on-one career counseling to full-time and part-time JD, LLM, MSL, MPA, and MPP students and alumni and is our go-to networking expert and is available to work with students and alumni to develop their individual career search and networking plans.
Leah is also responsible for managing Career Development Office programing, designing and managing CDO communications both internally (to faculty, staff, and students) and externally (to alumni and the public), as well as presenting interactive programs and workshops for students and alumni. Among other things, Leah has presented on rural public interest jobs, the ethical pitfalls of social media in a legal context, how to work with difficult clients and opposing counsel, and how to build a successful solo practice.
Leah teaches as an Adjunct Professor of Global Lawyering Skills, focusing on teaching legal writing, legal research, oral advocacy, and other core lawyering skills. She graduated with a BA in Psychology from Hendrix College and a BA in Social Science with a focus on History from the University of North Texas. She is an active member of the California Bar.
Education
BA, Psychology from Hendrix College
BA, Social Science with a focus on History from the University of North Texas
JD, McGeorge School of Law, University of the Pacific