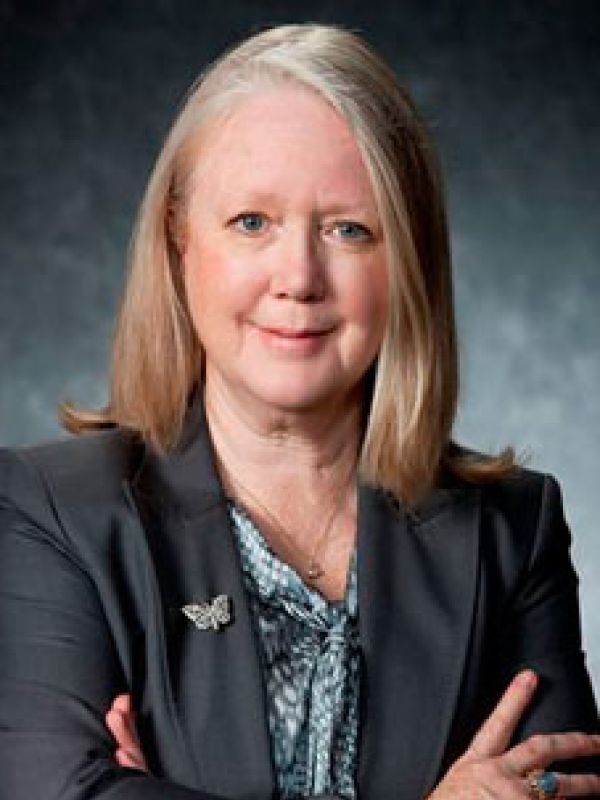 Clinical Professor of Law
Director, Legal Clinics
Clinical Professor of Law Melissa Brown has devoted her entire career to advocating for the rights of the elderly and the disabled. Beginning in college and throughout law school, she worked in legal aid programs. Later, as a practicing attorney, she continued to represent elder, injured and disabled clients. For private clients at her firm, Fraulob • Brown, she has litigated cases for individual clients and health care providers in state and federal administrative law courts, state trial and appellate courts, and Federal District and Appellate Courts.
Listed among "Sacramento's 40 Top Lawyers" from The Best Lawyers in America for more than a decade, and featured in Sacramento Magazine, Los Angeles Daily Journal and the Daily Recorder, Professor Brown has lectured extensively and provided legislative testimony and recommendations on behalf of injured workers, and the aging and disabled. This advocacy work has contributed to the development of the probate court investigator system, nursing home citation system, durable powers of attorney, alternative dispute resolution statutes and Medicare supplemental insurance protection for consumers.
Attorneys and law students as a desk reference and elder law guide use Professor Brown's book, Advising the Elderly or Disabled Client, with co-author Lawrence Frolik. Advising the Elderly or Disabled Client, Warren, Gorham & Lamont, 1992, ISBN 0-7811-0028 3, Library of Congress Card Catalog No. 91066903, and semiannual supplements.
At McGeorge School of Law, Professor Brown teaches Elder Law & Social Policy, is the Director of the McGeorge Legal Clinics, and supervises the Elder & Health Law Clinic, which includes a Medical Legal Partnership Clinic with WellSpace Health that addresses the civil legal needs of persons experiencing homelessness. She serves as the faculty advisor for the McGeorge Health Law Association and National Lawyers Guild. She is the Director of the law school's Elder & Health Law Certificate of Concentration.
Professor Brown's students are involved in addressing the social determinants of health for their clients. This includes the direct representation of clients, including courtroom advocacy. Her students Her Elder & Health Law students participate in unique and innovative interdisciplinary classes that she has developed with UC Davis Medical School Faculty. Joining with UC Davis third-year medical students, they explore medical and legal issues addressing mutual professional, ethical and legal issues such as informed consent, surrogate decision-making, end-of–life care, and elder abuse, identified by the Center for Disease Control as a significant public health concern.
Professor Brown has produced film, video and written material for attorneys and lay advocates for the elderly and disabled in the states of Alaska, Arkansas, California and Texas, and for such organizations as the American Association of Retired Persons, the Presbyterian Church, the American Bar Association, the State Bar of California, and the California Continuing Education of the Bar. She has served as an expert witness for the NFL Players Association regarding injury claims, and as an arbitrator and mediator for collective bargaining agreements dealing with work injuries. She is part of the Bioethics teaching team at UC Davis Medical School. She is a member of the National Academy of Elder Law Attorneys, a board member of the International Association for Indigenous Aging, and co-chairs the Sacramento Financial Abuse Specialist Team, a collaborative effort of the Sacramento County District Attorney and Adult Protective Services.
Education
BA, California State University, Chico
JD, Loyola of Los Angeles
Research Focus
Representative Scholarship and Activities
Advising the Elderly or Disabled Client (with Lawrence A. Frolik, Warren Gorham & Lamont 2d ed. 2004 - ) (also available electronically by Thomson Reuters/RIA Group).
Advising the Elderly or Disabled Client, Thomson Reuters/Warren, Gorham & Lamont. (1992)
Appeared in a KCRA news story regarding elder financial abuse.